While Black Friday has become the norm across South Africa, not that long ago it was exclusively a US phenomenon, whereby retailers threw out some massive pre-Christmas sales during Thanksgiving weekend. It's one of the 'newer' sales holidays of the generation, especially with the boom online shopping helping it along the way, but how far has Black Friday actually come in the past couple years?
Do people care about Black Friday?
From an interest point of view, Black Friday has become quite the big deal online. From a glance at the Google Trends for 'Black Friday', there has been a huge and steady increase year-on-year with regards to Black Friday-related searches.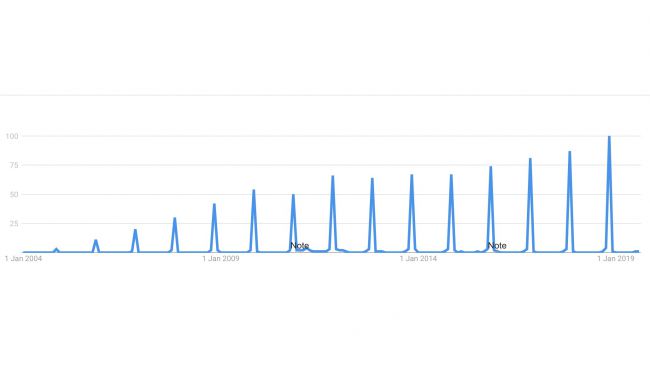 "Experience and research carried out academically, demonstrates that almost without exception, people love the sense of getting a bargain. If you want something but believe it will be reduced in price when there is a sales day you will probably wait", says Dr Steve McCabe from the Institute of Design and Economic Development at Birmingham City University.
What we buy
With regards to what products we as consumers are buying, there's been a noticeable shift over the past couple years. Whereby previously shoppers were confined to buying goods they had confidence in and knew what they were getting (books, for example), it has now shifted to a focus on clothing, household items, and electronics. The one problem with these is that there are "online intangibles".
These "online intangibles", such as fit, look, design, are difficult to be conveyed online, so therefore the retail industry has adopted 'reverse logistics' in order for customers to return goods if need be.
If you want to keep an eye on the best Black Friday deals going around, then PriceCheck should be your home – they'll be keeping track of specials from these stores and many others on the day and will make it easy for you to find the best savings possible!
Sign-up to PriceCheck's newsletter to get the heads-up on all the big deals and happenings around Black Friday 2019!