We're more than half-way through the year and soon enough it will be time to start working on those festive season shopping lists. Parents know all too well the importance of planning when it comes to gift shopping for their kids. But trying to keep up with what's hot in kid-land can be a full-time job. To make your life easier we've put together a list of the top toys kids will be asking for in 2019.
As it turns out, picking a winning-toy isn't rocket science, the top toys of 2019 take inspiration from some of the biggest TV, movie and even gaming franchises of the past year. From play-sets to cuddly animals, these are the toys your children will go bonkers for this year.
LEGO Harry Potter Night Bus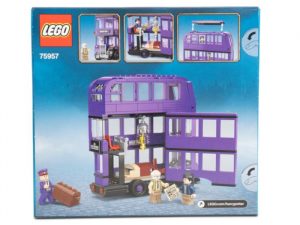 Harry Potter fans will go nuts for this Lego model of the magical bus featured in Harry Potter and the Prisoner of Azkaban. The best news about this toy? It will take patience to build, making it so much more than just another merchandise toy. This toy is sure to be a winner with kids of all ages.
Shop for LEGO Harry Potter Night Bus at the best price online now:

Nerf N-Strike Elite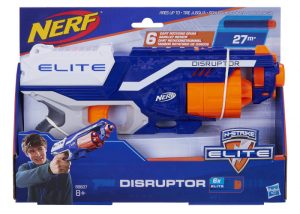 Beloved by kids the world over, Nerf toys are always a winner when it comes to gifting. In the world of Nerf toys, the Nerf N-Strike Elite is as good as it gets. This nifty toy is ideal for kids ages 9 and up and will help your kids take Nerf wars in the garden to another level. Featuring a fully motorized Speed-Load tech that auto-loads darts into the unit, this toy is an explosion of fun.
Shop for Nerf N-Strike Elite at the best price online now:

Monster Jam Mega Grave Digger RC Truck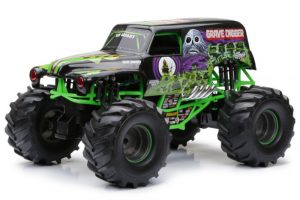 Little motorheads can roll over anything with this Monster Jam Mega Grave Digger RC Truck. Perfect for kids ages 4 and up, this authentic replica embodies the cool factor of the real thing! Featuring more details and graphics than ever before, this truck with official BKT rubber tires provide greater traction so kids can take their truck to new heights! Plus, an all-new, working suspension system absorbs more impact, so the high-flying, car-crashing, truck-trashing jumps never stop!
Shop for Nerf N-Strike Elite at the best price online now:

Hatchimals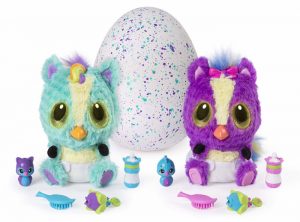 These small, fluffy creatures are the biggest thing in toys right now and are ideal for kids aged 5 and up. The loveable creatures arrive in eggs and eventually hatch with the help of the child assigned to care for them. They contain all the fun of a stuffed animal, with even more cute appeal. A fun cross between a Pokemon and a Furby, with the ability to walk, talk, dance, and play games, Hatchimals are a great way to teach your kid about the responsibility of looking after a pet without parents having to commit to having a living, breathing animal in their home.
Shop for Hatchimals at the best price online now:

Monopoly Game: Cheaters Edition
While Monopoly may be a staple at game night in homes around the world, this version of the game aims to change things up a bit by enticing, and rewarding, players for cheating. New cheat cards have been added in that are meant to give players bonuses to abuse over the course of the game. If you successfully pull off the designated cheat without getting caught, you net the reward. If you get busted, you face a severe penalty. There's no tax, there's no railroad properties, and the chance and community chest cards are designed to help you do more potential cheats. Ideal for older kids, this game is all about a little bit of good fun.
Shop for Monopoly Game: Cheaters Edition at the best price online now:

There's more where this came from. Shop for this year's trendiest toys at the best prices online via PriceCheck now!