February is the month of love and there's nothing better than snuggling up on the couch with your special someone for a good Netflix session. Of course, with so many options on the streaming service, picking what to watch can be a chore of note. To make your decision a little bit easier we've put together a handy guide of the best series and movies coming to Netflix this February.
Top pick for documentary buffs: The Pharmacist, 5 February
This Netflix original documentary follows the story of a small-town pharmacist – Dan Schneider as he uncovers the seedy underbelly of prescription drug use amongst teens in small-town America. Schneider is puzzled when a troubling number of young, seemingly healthy people begin visiting his pharmacy with high dose prescriptions for OxyContin. Sensing a crisis long before the opioid epidemic had gained nationwide attention, Dan stakes a mission: Save the lives of the sons and daughters within his community. Then take the fight to Big Pharma itself.
A new favourite for reality TV lovers: Love is Blind, 13 February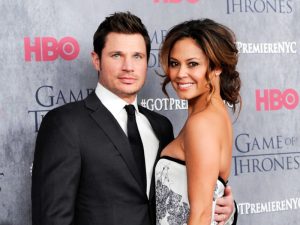 If you're a fan of reality TV dating shows then this Netflix original series is sure to have you hooked. For this unconventional dating show, singles who want to be loved for who they are, rather than what they look like, have signed up for a new approach to modern dating. The show follows contestants who hope to meet the person they want to spend the rest of their lives with…without ever having seen them. Hosted by Nick and Vanessa Lachey, this addictive 10-part series will uncover whether looks or age do matter, or if love really is blind.
A must for gamers: Dragon Quest Your Story, 13 February
Based on Square Enix's Dragon Quest role-playing games, this Netflix original animation follows the hero Lucas as he tries to follow in his father's footsteps and liberate his mother from evil Ladja. His only hope is locating the "heavenly hero" who wields the Zenithian sword. This western release follows a successful release in Japan last August and is a gamer's dream.
Local is lekker: Queen Sono, 28 February
February is a big month for local content on Netflix. Queen Sono, Africa's first script to screen production will premier on Netflix on the 28th of February. Pearl Thusi stars in the title role as an unconventional spy working for an undercover South African agency devoted to protecting the people of Africa. While taking on her most dangerous mission yet, she must also face changing relationships in her personal life.
For book worms: All The Bright Places, 28 February
Based on the internationally best-selling novel by Jennifer Niven, this Netflix original film tells the story of Violet Markey (Elle Fanning) and Theodore Finch (Justice Smith), who meet and change each other's lives forever. As they struggle with the emotional and physical scars of their past, they come together, discovering that even the smallest places and moments can mean something. This compelling drama provides a refreshing and human take on the experience of mental illness, its impact on relationships, as well as the beauty and lasting impact of young love.