Samsung has been keeping relatively low-key since its last flagship release, but the South Korean company has now unveiled the latest iterations of its Note range, the Galaxy Note 10 and 10+.
So, what makes it special? Samsung has emphasised that the goal of the Galaxy Note 10 devices is to provide a "computer-like" experience on a mobile phone, delivering powerful processing, gaming capabilities, a sharper camera, and smart pen capabilities, all in one device.
The Galaxy Note 10 comes in two sizes: the standard 6.3-inch Super AMOLED display and the Note 10+, which features a slightly larger 6.8-inch Super AMOLED display. Both devices are 7.9 mm thin.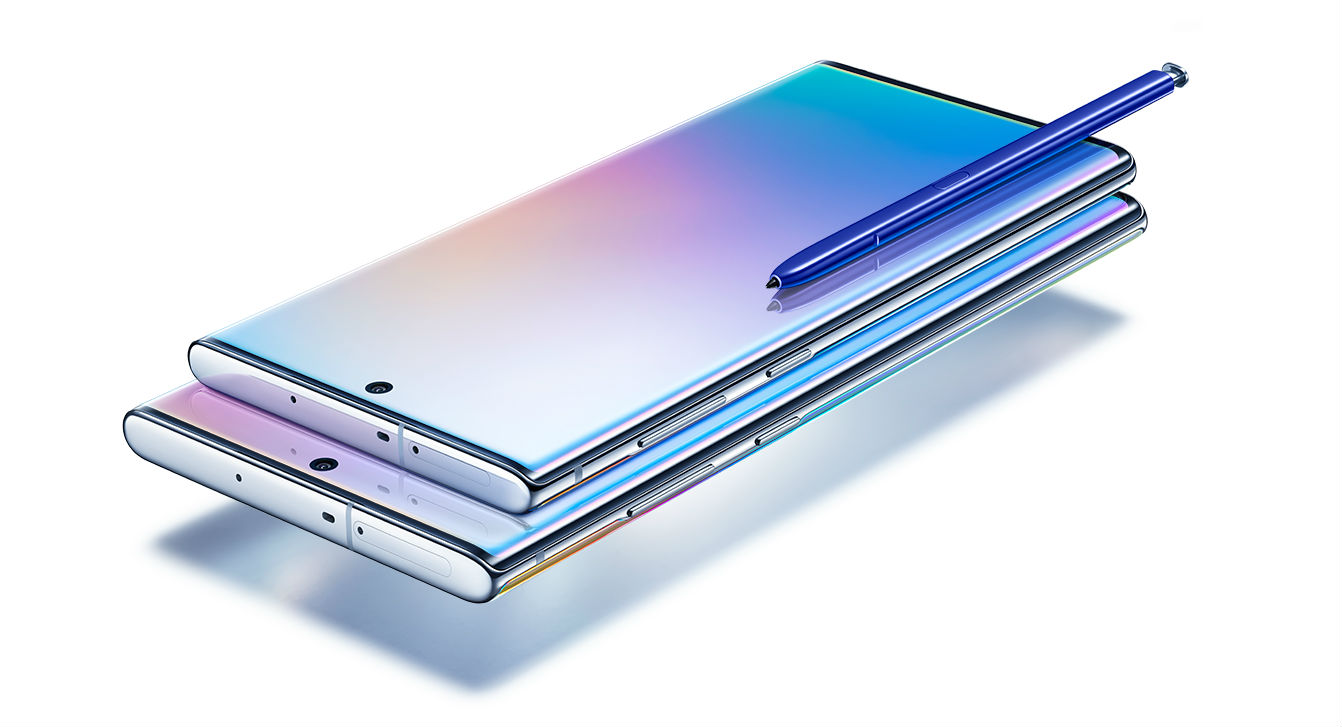 Besides the two varying screen-sizes, the devices also feature different (and admittedly impressive) specs. The Note 10 features 8GB of RAM and 256GB of storage, while the larger Note 10+ includes 12GB RAM and 256GB, with a 512GB storage option also available. Both the Note 10 and Note 10+ come with Samsung's S Pen stylus for jotting down notes or operating certain apps, if you see fit to use it.
Camera-wise, the Note 10 and Note 10+ both have a 16 MP wide-angle camera, 12 MP main camera, a 12MP telephoto camera, and a 10 MP front-facing 'selfie' camera, while the Note 10+ also has an additional VGA depth-of-field camera.
One surprise is that Samsung has dropped the headphone jack on both devices, but said it was due to making more space for the battery, which is a hefty 3,500mAh on the Note 10 and 4,500 on the Note 10+.
Both devices will be available from 23 August, with the RRP pricing as per the below: