2With Huawei delivering arguably the best phone of 2019 with the Huawei P30 Pro, the Chinese company has revealed its next flagship device range, P40 series. Here's what you need to know about Huawei's new entry and what to expect.
While usually only introducing three P-series phones into the market, this year, Huawei will be releasing four iterations of the P40, namely the P40 Lite, P40, P40 Pro, and P40 Pro+.
Design
Huawei hasn't made a drastic departure from its previous P-series devices, but has added a few new tweaks to the build. There is a new Quad-Curve Overflow Display, which bleeds over the edge of the device and includes in-screen fingerprint recognition, while the display now outputs a 90Hz refresh rate, a step up from the usual 60 Hz.
The P40 features a 6.1-inch display, while the Pro and Pro+ house a 6.58-inch screen.

Colour-wise, Huawei has opted for solid shades of Black and Silver Frost, both with refractive matte finishes.
Of course, Huawei biggest change is to the camera set-up, as the P40 boasts Leica triple-camera system with a telephoto, wide-angle, and ultra-wide angle lens; while the P40 Pro sports four lenses on its camera array and includes a time-of-flight depth sensor for improved bokeh effects.
The top-of-the-range P40 Pro+ features an advanced camera system with five lenses – including a 10x optical telephoto periscope lens, and support up to 100x digital SuperZoom functionality for photos.
The P40 Pro features 256GB of storage space, while the P40 includes 128GB, with both having 8GB of RAM. The Huawei's P40 Pro+ boasts 512GB of storage and 12GB of RAM.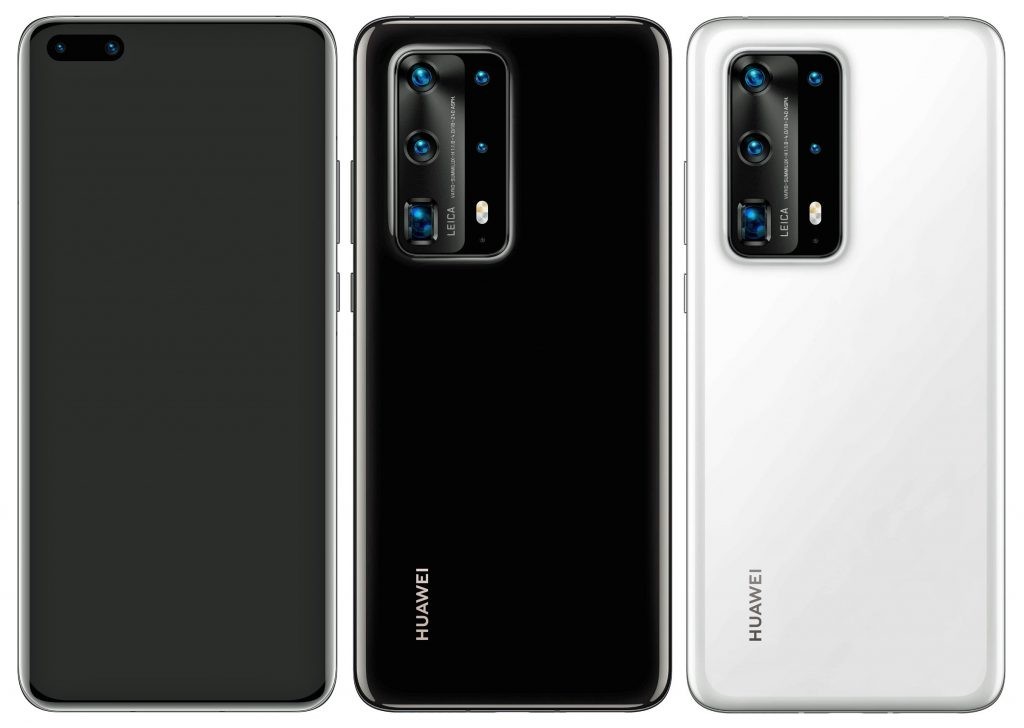 Features & Specs
The Huawei P40 series is powered by the HiSilicon Kirin 990 chipset (the 5G variant) and it will run Android 10 with Huawei Mobile Services replacing the Google software.
Release Date
The P40 and P40 Pro are set to be released in middle-May due to delays in production and distribution as a result of the COVID-19 Coronavirus; while the P40 Pro+ will land in June. The entry-level P40 Lite is already available.
Price
Huawei P40 Lite – R5,699
Huawei P40 –R16,999
Huawei P40 Pro – R20,999
Huawei P40 Pro – R27,000
You can find the best pre-order prices on the Huawei P40 devices as they go live here.

Source: Huawei