Before you send your kids back to school, it's time to stock up on backpack essentials. But, forget hitting the malls to fight off the hoards of parents shopping for their little darlings, stay home and do your back-to-school shopping online from the comfort of your couch instead. Avoid the back to school rush, find the best prices on back-to-school essentials online. From stationery and backpacks to lunch box must-haves, PriceCheck is the place to find the best prices on all your back-to-school essentials. To get you started on your scholarly list, here are 5 back-to-school essentials you don't want to forget
Stationery
From pens and pencils for older kids to crayons and paints for little ones starting pre-school, you can find it all online. In addition to writing tools, you'll also need to stock up on writing books, exam pad, highlighters, erasers, rulers, pencil sharpeners, staplers, and glue sticks.
Find the best prices on stationery online with PriceCheck now:

Lunch accessories
Kids have to eat, and nothing keeps the brain firing quite like a nutritious lunch and snacks. A new school year means ensuring you have everything your kids needs to enjoy a delicious lunch at school. A mini cooler bag is a great way to keep your kid's school lunch fresh throughout the day and keep everything neat and together, so it's easy to grab on their way out the door in the morning. Don't forget an insulated water bottle and mini air-tight containers to keep drinks cool and sandwiches and snacks fresh.
Find the best prices on lunch boxes online with PriceCheck now:

School shoes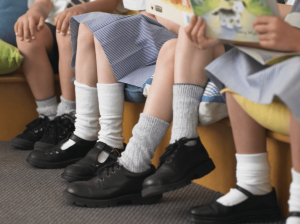 Whether it's a pair of classic leather school shoes or modern tennis shoes, preferred by many private schools today, it's important for a child to have a comfortable pair of shoes to pair with their school uniform. Of course, finding the balance between comfortable and affordable can be tricky for parents with growing children. If your child loves sports, you'll also need to track down the perfect shoes for the sports field. Finding the best price on good-quality school shoes and sports is vital and PriceCheck is the perfect place to start to find the best in school shoes and sports shoes for the new year.
Find the best prices on school shoes online with PriceCheck now:
School bags
When it comes to back-to-school shopping, we recommend starting with the basics. And nothing is more important than a good school bag. A school bag is the one accessory you carry almost every day and that carries all your other back-to-school must-haves. That's why choosing a great one should be your top priority. From bright, bold colours and printed backpacks to sleek leather pieces, there's an option for any type of personality at every price range.
Find the best prices on school bags online with PriceCheck now:

Laptops
As important as stationery is for learning, older kids will also need a laptop to get them through the school year. When picking out a laptop for your child there are a lot of things to consider. You'll need to ensure your laptop of choice is a rugged one that can survive a few bumps while in the backpack or even a drop. A 2-in-1 hybrid laptop that's powerful enough for school and entertainment is always a good choice. For a younger child, a good Chromebook is easy to use and can tick off most of the essential requirements.
Find the best prices on laptops online with PriceCheck now: