There's no denying, there's no better time for Netflix and chilling than during a 21-day lockdown. Lucky for us, Netflix has plenty of new movies that will make staying indoors a lot more fun over the next 3 weeks. From a thriller starring Chris Hemsworth to a comedy starring Ed Helms and Taraji P. Henson, there's plenty to keep you entertained online.
Here are 5 new Netflix original films coming to the small screen over the next few weeks:
1. Coffee & Kareem – Released 3 April
Need a good laugh? Check out this Netflix original film, Coffee & Kareem. Starring Ed Helms, this comedy follows Detroit cop, officer Coffee (Helms) on a mission to clear his name and take down one of the city's most infamous criminals with the assistance of an unusual partner: his girlfriend's 11-year-old son Kareem (Taraji P. Henson). Hilarity ensues.
2. The Main Event – Releases 10 April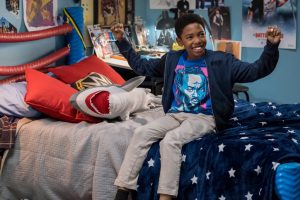 Wrestling fans have been looking forward to this exciting collaboration between Netflix and the WWE for a long time. Guaranteed to make you smile, this feel-good family comedy tells the story of 11-year-old Leo, who discovers a magical wrestling mask that gives him superhuman strength and allows him to face off against pros in a WWE competition. Great for the whole family, this is a must-watch on family movie night.
3. School Life – Releases 10 April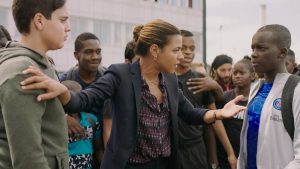 If you're in the mood for something a little more series, School Life is a sure winner. In this uplifting drama, a school counsellor working in one of the poorest areas of Paris devotes herself to improving the lives of her disadvantaged students, all while dealing with some personal challenges of her own.
4. Love Wedding Repeat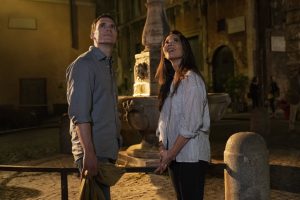 This English-language remake of French wedding rom-com Plan de Table, tells the story of Jack (played by Sam Claflin), a man who finds himself struggling to give his little sister the perfect wedding day. His best efforts to plan a dream wedding for his sister are thwarted by drama with an angry ex-girlfriend, an uninvited guest, and an unexpected reunion with his dream girl, Dina (Olivia Munn).
5. Extraction – Releases 24 April
While initial plans state that the lockdown in South Africa is due to end by Friday17 April, there is a chance the lockdown period will be extended beyond the initial planned dates. If you're still looking for movies to watch after the 3-week lockdown, Chris Hemsworth's new action film, Extraction won't disappoint! Starring Hemsworth' and produced by Joe and Anthony Russo, this crime flick revolves around a black-market mercenary who finds himself recruited to assist in the rescue of an imprisoned crime lord's kidnapped son.