Just when you thought smartphone cameras had reached their absolute peak, China's Xiaomi has announced its plans to launch a smartphone with a 108-megapixel camera. While the world is frothing over Huawei's Leica Quad Camera System with a 40 MP Super Sensing Camera, a 20 MP Ultra Wide Angle Lens, and a Huawei Time-of-Flight Camera, Xiaomi announced its plans to blow smartphone photography out of the water. The Chinese smartphone brand will be working with Samsung to bring this ground-breaking camera to life sooner than you think.
The now highly anticipated camera system will enable users to take 12,032×9,024 pixel snaps, which is a huge leap from what the 48 megapixels maximum that is currently available to smartphone users. While no definitive date has been announced for the new Xiaomi' smartphone with 108-megapixel camera, Xiaomi has revealed that it will first be launching a phone with a 64-megapixel camera in India near the end of 2019.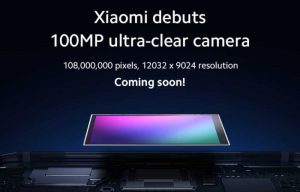 This exciting new addition will enable users to take 9,280×6,944 pixel photos with a 0.8 micron pixel size, and will use a technique called pixel binning to create great-looking 16-megapixel photos. Compared to the Huawei P30 Pro's 10-megapixel pixel-binned photos, this new addition to the market will offer smartphone photographer's more than ever before.
Samsung's GW-1 chip will no doubt bring Xiaomi's smartphone camera into the limelight, improving on the existing Tetracell technology, and allow users to take brighter 16-megapixel photos in low light, and more detailed 64-megapixel photos in daylight. The devices 3D HDR tech will further help to improve the quality of photos and videos even in bad lighting conditions.
As for Xiaomi's 108-megapixel sensor, the smartphone manufacturer hasn't released many details but it will likely use pixel binning to produce far more manageable 27-megapixel photos.
Need a new smartphone? Shop for a wide range of smartphone options online via PriceCheck now.