The idea of creating the perfect toy might seem impossible to pull off. Plus, with everything from TV to smartphones, tablets, YouTube, Minecraft, and Fortnite to compete with, being a toy brand today is tough. And then, there's the hurdle of trying to appeal to kids of all ages, sexes, and cultures. But, it seems that one toy brand may just have cracked the code. Since its inception in 1958, Lego has long been the toy of choice for kids across the globe. With themed-sets to appeal to a wide range of interests, coupled with clever innovation and new marketing strategies, the simple mini plastic building blocks have managed to stay top of mind with modern kids.
Thanks to a series of blockbuster movies, themed computer games, and a TV series, Lego has managed to stand the test of time in the toy game. While other toys have fallen by the wayside, Lego toys are still all the rage today. But it's not just kids that are obsessed with Lego, many adults are still big fans of the toy brand, with many sets becoming collectors items for 'kidults' looking to keep their inner child happy.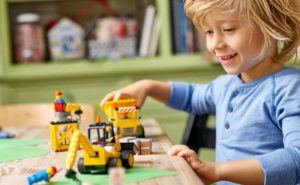 Standing the test of time:
It's not hard to see why grown-ups have so much trouble letting go of Lego. It's arguably the best toy ever invented. Originally conceived by Danish carpenter Ole Kirk Christiansen in 1932, the first Lego blocks were made of wood and in 1958, Christiansen's company, the Lego Group, created the modern version of the brick. Made from plastic, these original bricks are compatible with any of the Lego toys you would buy today. This backwards compatibility, tracing across more than half a century, makes the bricks tiny marvels of engineering. What's more, they're basically indestructible, so they're the ideal toy to pass down from generation to generation.
Of course, another big reason for Lego's popularity is its ability to encourage free play and creativity. In the 1980s, Lego moved away from just offering the bricks in a random assortment of pieces to more specific collections of pieces that were intended to be built in a certain way. Sold along with instruction manuals offering a step-by-step guide to building a police car, a fire station, an alien spacecraft, or any number of things, these sets created new excitement around Lego sets without stifling open-ended play and creativity.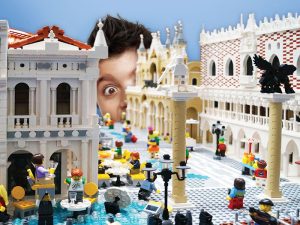 Even with the instructions, most kids would build the Batmobile using the instructions the first time, only to take it apart and then build their own creation. In fact, the sets further helped to get the creative-juices flowing, serving as a starting-off point to encourage kids to build anything they could dream up.
Adults who love Lego:
While many adults have fond childhood memories playing with Lego, it was the 1990s that really turned things around for those who still wanted to maintain a piece of their childhood in a more 'mature' way. The rise of geek culture in the 90s saw Lego go through a radical evolution. The toy brand began to team up with some of the biggest film and TV franchises in Hollywood to license merchandise for the likes of Star Wars, DC Superheroes, and even Disney Princesses. These sets quickly became collectors items for adults looking to capture a little bit of childhood wonder in their adult lives.
What's more, many of these sets have proven to be incredible investments for Lego and movie fans with collectors fetching record sale prices for collectable sets in excellent condition. Sets that are based on popular films or landmarks have been known to ask for a fair sum when reselling to collectors. For example, sets themed around the popular sci-fi franchise, Star Wars have fetched top prices for investors online. Other popular collectors' items have also included the Taj Mahal set which allows the buyer to recreate the wonder in India.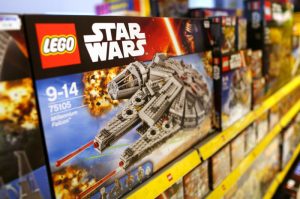 The magic of Lego
Whether you're collecting Lego as a fun pastime for yourself, as an activity to enjoy with your kids, or as an investment there's no denying the magic of this incredible toy. The toy offers a great way for adults to explore their creative side and for kids using Lego bricks is the perfect way to build fine motor skills, problem solving skills, and to boost creativity.
Love Lego? Shop for Lego sets at the best prices online via PriceCheck now: