Yes, it's that time again – mid-month – when everything gets a bit slower, including your spending. But what better way to save more and spend less, than getting your hands on some of these tv series that will surely keep your pocket out of trouble by keeping you indoors.
Here are some top-notch TV series under R500:
Planet Earth
Discover the glorious planet you are part of and look upon the majesty of Mother Earth from the comfort of your home. Filmed across 200 different locations, the documentary series takes you on an unforgettable journey with nature's divine creatures as they face extreme habitats and harsh weather conditions. The high-definition imagery creates dazzling displays of breathtakingly deep rivers and dizzying high mountains, giving you an edge-of-your-seat experience.
The series is narrated by Sigourney Weaver and due to its popularity, a second season was released.
Get both seasons of Planet Earth:
Available from R175                                    Available from R289.00
CSI
Since 2000, the cutting-edge series that changed the normal police show from "whodunnit" to "howdunnit", has kept a faithful following throughout over the years. Whether it's the Crime Scene Investigation team in  Miami, New York, Las Vegas or Los Angeles, the ingenuity and innovation of unraveling crime cases, will leave you amazed.
If you're into watching slick, clever, taut and tense shows that boast twists, turns, gadgets and gimmicks, then this one is for you.
Available from R133            Available from R175               Available from R176                   Available from R162
Hannibal
It's a type of spin-off from the Silence of The Lambs – but when we use the word spin-off, it no way cheapens this outstanding piece of art. The sophisticated journey of cannibalism and murder, includes corpses piled onto nightmarish totem poles, men swallowing songbirds (whole!) and an ability to make you crave something you would have initially found disgusting.
Would you like to give it a try?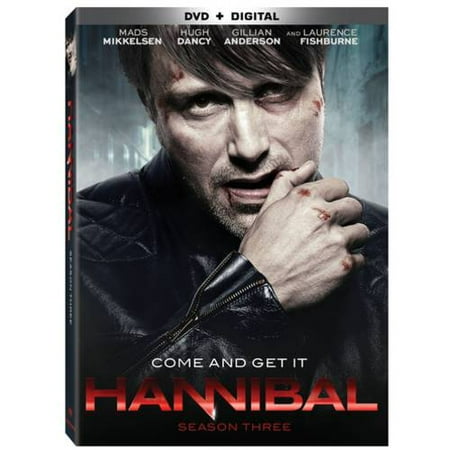 Available from R117                                       Available from R256                              Available from R266
Orphan Black
Is sci-fi your thing? Then clones should be too – and who better to be replicated, than the talented, Tatiana Maslany. There's the street-smart, Sarah, the microbiologist, Cosima, soccer mum Alison and assassin, Helena. It's truly incredible as the actress pulls off all these dynamic characters who come with their very own accents and wardrobe. The storyline is equally complex; they all find their way into each other's lives due to a deadly conspiracy.
Watch them fight for their lives.