By Elan Solomon
Hatchbacks are a firm favourite all over the world, and particularly in South Africa, primarily because they're compact cars that don't compromise on practicality. While sedans may have more sleek and sophisticated aesthetics, hatches offer a bit more utility and flexibility because of their design. We're going to look at the top 5 hatches and what niche purposes some of them can fulfill!
Kia Rio
Kia is a brand that some older drivers might dismiss out of hand because of their memories of terribly designed station wagons from the early two thousands that were complete eyesores. Fast forward to 2017, though, and you'll find a brand that has become a subsidiary of South Korean manufacturer Hyundai, and they're providing some of the best compact and subcompact cars on the market. The Rio is not only one of the most reliable cars in the world (voted #1 in the US JD Power Survey) but also offers great value for the entry level model, which features electric windows, air conditioning, multi-function steering wheel, AUX/USB functions and Bluetooth connectivity as standard. For those who want a car that isn't going to result in any headaches and has reliability as its most prominent characteristic the Rio should be a major consideration.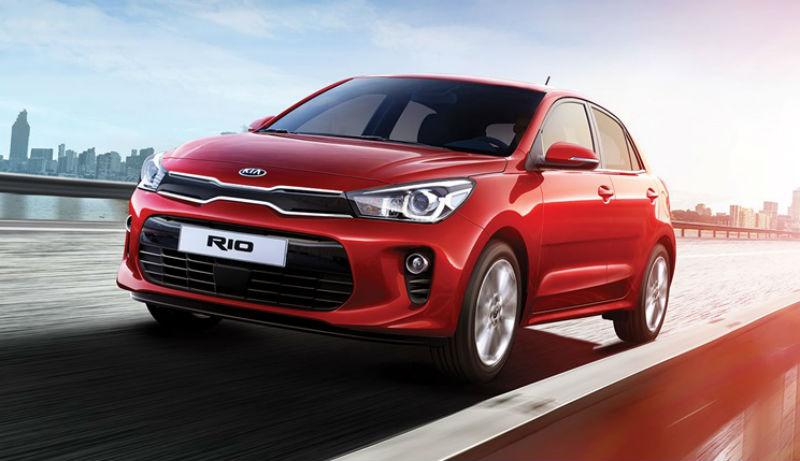 Volkswagen Polo
The VW Polo has a surprising pedigree and history, with the first model stretching all the way back to 1975 – and it was effectively a rebadged version of the Audi A50. Nowadays it's strongly recognized as being one of the best entry level hatchbacks, and due to VW's impressive innovation in terms of their engine offerings and technology there are a variety of configurations for the Polo to suit any buyer's needs. That combined with the affordability of Volkswagen parts means it's a frugal option that's got good looks, decent options, and also shouldn't be too much of a drain on your wallet to keep on the road.
Renault Sandero Stepway
Renault have made a resurgence in the compact car segment of late as their Clio and Sandero models have become extremely competitive in their respective brackets. The Sandero Stepway has an additional niche function that some drivers might find appealing, which is its off road-geared ride height and roof racks. Another benefit to the Stepway is that it features Renault's economic 900cc turbo petrol engine that can achieve a fuel consumption figure as low as 5.2l/100km, so it's a great commuter while also offering robustness needed for any potential dirt road or game farm trips.
Suzuki Swift
Suzuki is a brand that's probably not best known for their exploits in the automobile industry, but due to a dedication to good service and reliability they've steadily made their way to the top of the reliability charts, and the Swift is their best selling model in South Africa for good reason. The new Swift combines compact, city-oriented styling with a really modern interior that boasts a 7in touchscreen infotainment hub. Its most impressive feature for prospective buyers is the fuel consumption and performance of their 3-cylinder, 1 litre Boosterjet engine; it produces 83kW while registering a consumption figure of only 4.6l/100km, which is truly impressive.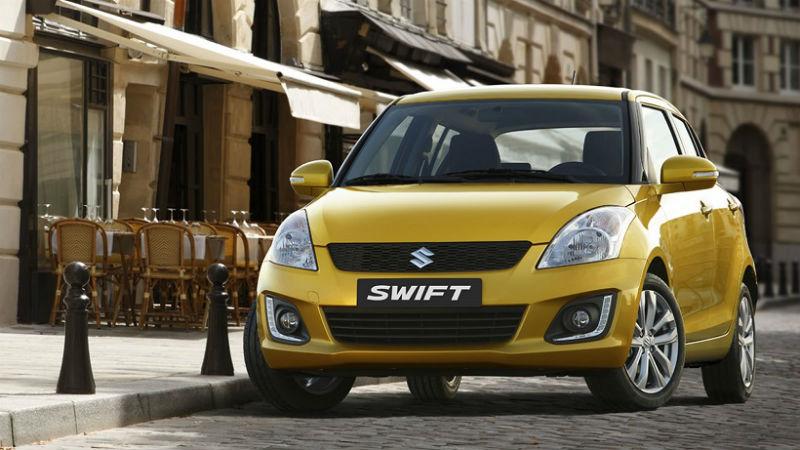 Ford Fiesta
The Fiesta is a mainstay of the hatchback class, and the updated version will be offering quite an expansion to a model that already has a massive fan base. It will also feature a small capacity engine 1 liter Ecoboost engine that will provide great commuting performance, but added to the range will be a Fiesta Active (pictured below) that will compete with the VW CrossPolo and the Sandero Stepway. As usual the Fiesta has great lines and a sport appearance, and it will debut a more modern interior design that one would expect from vehicles higher up in the class hierarchy. In all areas; safety, performance, and user experience it seems like Ford is aiming incredibly high and planning to offer an attractive option.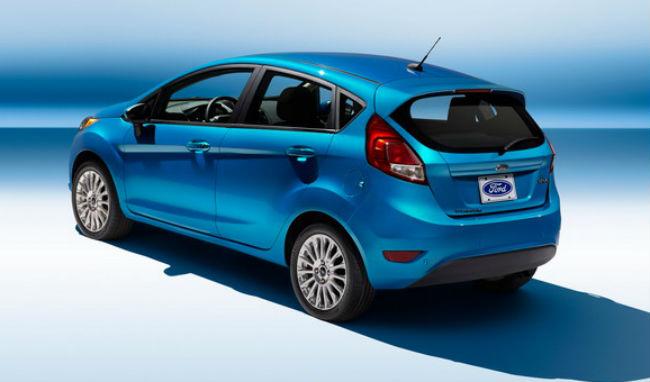 If you're looking at getting a new set of wheels some time soon consider some of the options we've listed here, check out on PriceCheck's new car portal. Combining a comprehensive guide with a user-friendly interface PriceCheck, now offers online shoppers an easy-to-use alternative to traditional time-consuming car-finding methods.