You might be pressured to stay home right now but that doesn't mean your fitness routine needs to suffer. With all the workout apps and videos available on-demand right now, there's really no excuse not to work out. Home workouts are great because we can still move our bodies even when we're cooped up at home, and staying active is important to maintaining a healthy mind and body. But working out at home doesn't mean you need a whole gym in your living room. You can get by with a few affordable home fitness bits and bobs that are easy to store and pack away when you're done breaking a sweat.
From an exercise ball to gliders and exercise mats, these home fitness must-haves will make sure you're always ready to get a good workout in. Now, your only decision should be which workout to do.
1. Exercise ball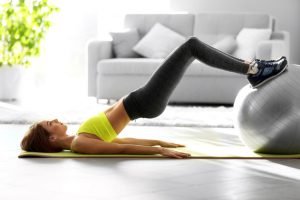 If you like toning exercises or need a little support for your lower back, then an exercise ball is a must-have. Balance or exercise balls are one of the best ways to strengthen the core, abs, hamstrings, and back as well as increase stability. You can use it for everything from HIIT workouts to Pilates and everything in-between.
Find the best prices on exercise balls and other gym equipment online with PriceCheck now:

2. Sliders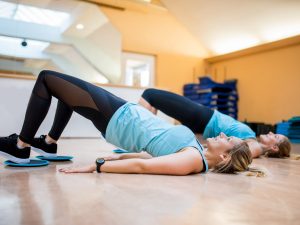 These sliding discs are the easiest way to amp up many forms of exercise. From mountain climbers and push-ups to heel slides, these sliders (or gliders) will help you feel the burn that much more. If used correctly sliders will drastically increase your balance and core strength over time. They add an element of instability that requires your core to work harder to keep you balanced so you can perform the exercises properly (without uncontrollably sliding all over the place).
Find the best prices on sliders and other gym equipment online with PriceCheck now:

3. Exercise mat
Every home fitness fanatic needs their own exercise or yoga equipment, including a yoga mat. If you enjoy yoga and Pilates then buying an exercise mat will make your workouts even better. You'll get better traction on an exercise mat as it tends to lay nicely against the floor without slipping up like a towel does.
Find the best prices on exercise mats and other gym equipment online with PriceCheck now:

4. Resistance Bands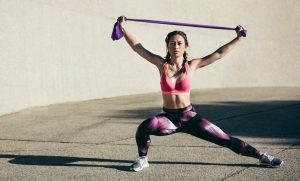 Resistance band training may just be the best thing that's ever happened to exercise. You get the same intense muscle workout that you would with weightlifting, but the best resistance bands are lightweight, versatile, and able to go anywhere you do. They're also super affordable and easy to pack away when not in use.
Find the best prices on resistance bands and other gym equipment online with PriceCheck now:

5. Foam Roller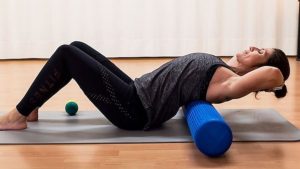 Don't forget about your post-workout recovery. Whether you're going super hard on the deadlifts at home, or you're holding onto all the stress from your day, soothing those knotted muscles is essential. But a few simple foam roller stretches can definitely loosen up all that tension with ease.
Find the best prices on foam rollers and other gym equipment online with PriceCheck now: