While everyone has been waiting for Samsung's follow-up to the Gear S3, the South Korean tech giant has thrown a curveball, announcing the Galaxy Watch – the next iteration of Samsung's smartwatch devices.
In terms of specs, the Galaxy Watch will come in two variants – a 46mm and 42mm – and in two versions each: LTE or Bluetooth. The 46mm edition features a 1.3-inch AMOLED display and 472mAh battery (for those who need a little more out of their smartwatch), while the 42mm version features a 1.2-inch AMOLED and a 270mAh battery.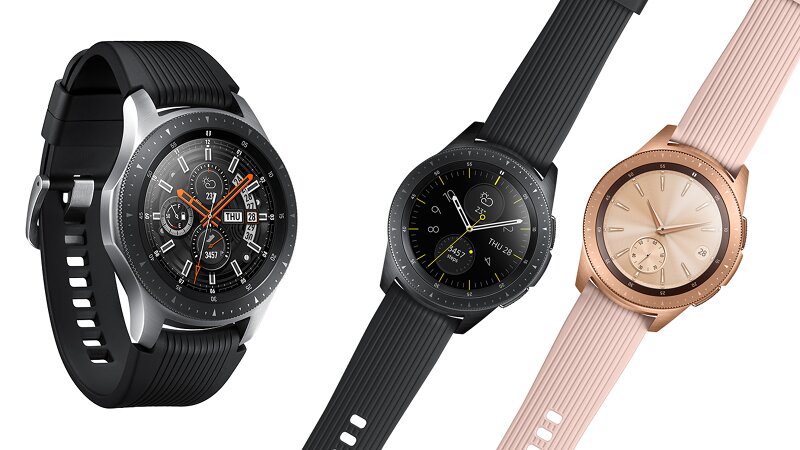 The LTE variants of both the 46 and 42mm editions include1.5GB of RAM and 4GBs of internal memory; while the Bluetooth versions pack in 768MB of RAM and 4GBs of internal memory.
Both devices feature the Exynos 9110 Dual Core Chipset, which is a decent upgrade from the Gear 3; along with the Tizen-based Wearable OS 4.0.
The pricing tentatively seems to be listed at $279/$329 (R4,000/R4,732) for the 42mm/46mm respectively, but we'll have to wait and see how that translates to local pricing. Keep an eye out for updates as more information about this watch is released over the coming weeks.
If you're looking to get yourself a smart wearable device, check out the wide range of wearable tech available on PriceCheck!

Also read: Samsung Confirms Massive Wall-Sized TVs Are Coming Soon
Don't Forget To Check Out Our Tech Section For More Great Reads?