Samsung's eye-stretching 146-inch micro LED TV, which was dubbed 'The Wall', stole the show back in January during CES 2018; but while we haven't heard much regarding the oversized TV since then, Samsung has announced that a consumer-ready version is on the verge of production.
However, this won't be any normal mass-produced TV range, as Samsung said during their press conference this week that 'The Wall' will be a customised experience for each customer.
Users will have to order their particular TV specifically, with the option to tailor the size to your liking; along with the shape, given that the display can be in any orientation thanks to Samsung using a process whereby micro LED screens are 'switched' together. So your wish is their command, essentially.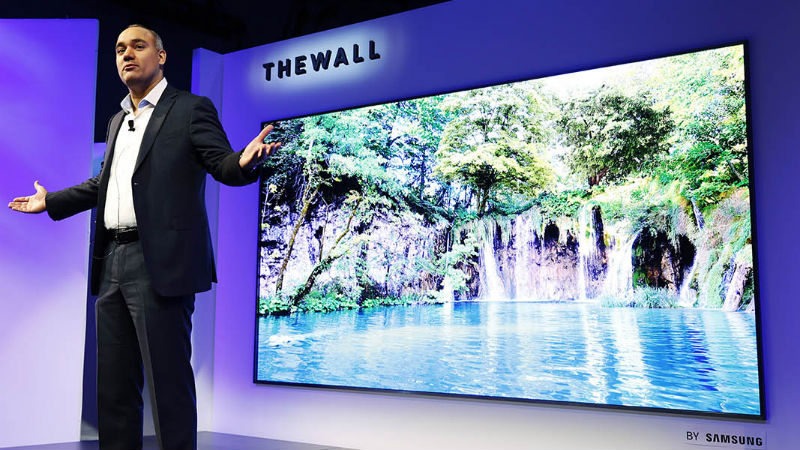 Better yet, Samsung promises that the household version of The Wall will be 30mm thin as opposed to the current commercial model's depth of 80mm.
Samsung was tight-lipped on when the new TV technology will be available for consumers, but given their enthusiasm regarding the products, we can't imagine it'll be too long.
In the meantime, check out the best TV deals on offer via PriceCheck.co.za!

Want More Technology News? Check Out Our Tech Section For More Great Reads!