If you've been toying with the idea of buying a fitness tracker but aren't quite sure if you really need one, Fitbit's Alta HR could be just the thing you've been searching for. While most active people love the idea of keeping tabs on their fitness goals and progress, many find fancy activity trackers and sports watches a bit overwhelming. Sure, it's great having a multitude of stats at your fingertips, but unless you're training for a marathon or a specific sporting event, knowing your 'strides per minute' or 'lactate threshold', isn't all that important. In fact, it's overkill. Fitbit's Alta HR simplifies things for the casual athlete offering the metrics you want, and need to stay fit and keep track of your daily health goals.
So what can this Fitbit do? Simply put, it does what a Fitbit should, and then some. It tracks your steps, distance travelled (without GPS), calories burned, and sleep. It shows you notifications and incoming calls from your smartphone and has optical heart-rate sensors built into the underside, to record your heart rate throughout the day. While many of the features on the Alta HR are standard when it comes to Fitbit trackers, the addition of the heart rate sensors is where this device was really given the opportunity to shine.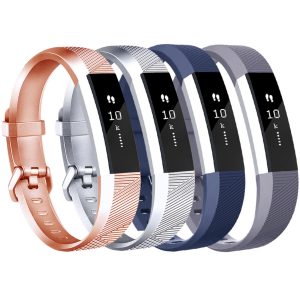 Tracking your health
While more serious athletes wouldn't opt for the FitBit Alta HR over a more accurate chest strap heart rate monitor, the Alta HR is ideal for casual athletes who are looking for a device that can give you a continuous reading throughout the day in order to track overall health. Provided you wear the Alta HR to bed every night, the tracker offers the benefit of tracking your 'resting heart rate', something widely considered a baseline metric for your overall heart health.
The fitness tracker is ideal for anyone that considers having heart rate data, distance tracking, and step count a 'nice to have'. While the Alta HR won't give you the most accurate data it does a pretty good job of offering you all the information you need to make better health and activity decisions. With this device, Fitbit aims to give you more insights into what's going on when you're active, sleeping, or resting in order to help you understand what your actions mean for your overall health.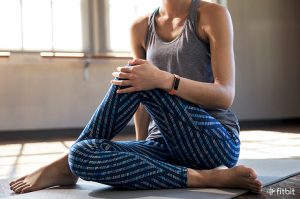 The benefits of resting heart rate tracking
The continuous heart-rate tracking helps the device better track and report on your activities. For example, the Alta HR uses accelerometer and heart rate data to better track sleep sessions and estimate how long you spend in light, deep, and REM sleep stages each night. This is coupled with sleep insights that give you a better idea of how to interpret your stats and offer actionable guidance that can help you improve the quality of your sleep and, in turn, your overall health.
The heart rate sensors also help the device to offer better calorie burn tracking. Knowing your resting heart-rate helps the tracker estimate how many calories you've burned, giving you more insight into your diet and weight goals. Knowing your resting heart rate is also a great metric by which to measure your fitness level and progress over time. It also helps the device assist you in optimising your workouts so you're exercising at the right intensity to optimise fat burning or performance benefits.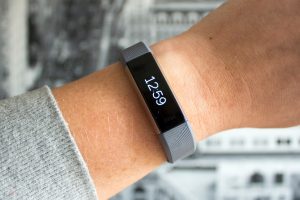 Living life smart
Like other Fitbit devices, the Alta HR connects to the Fitbit app which provides the user with daily updated graphs of all-day heart rate and resting heart-rate. It also displays a personalised Cardio Fitness score and other useful metrics to help you lead a healthier life every day. While it's not the most high-tech fitness tracker on the market, the Alta HR does a great job of offering the wearer a more holistic approach to fitness tracking.
Plus, the stellar battery life makes it a real winner in the fitness tracking game. You get a full week of battery life with the Alta HR before it will need to be returned to its hub for a charge, an impressive feat when you consider the added heart-rate sensors on the device.
With its slim and stylish design, 7-day battery life, and all-day fitness and heart-rate tracking, the Fitbit Alta HR is a great all-around fitness tracker for most people. Of course, the device is not without its faults; it isn't water-resistant, you can't manually start workouts on the device, and automatic exercise tracking and no buttons means no on-band controls.
But, even with its shortcomings, the Alta HR is still one of the best entry-level activity trackers on the market. It will give you exactly what it says on the tin at a price that is hard to ignore and is just so darn easy to wear that you'll soon be wondering how you live life without it.
Find the Fitbit Alta HR at the best price online with PriceCheck now:

Words by: Crystal Espin