VERDICT
Deciding on whether you want to upgrade to a 4K TV or not used to be equivalent to that of buying a new car; however, with Hisense's U7A, you get a large TV with a picture quality that's arguably better than other top-tier brands at a portion of the cost. If you can look past the few small snags and omission of one or two little bells-and-whistles, you've got one of the best TVs on the market begging for a spot on your living-room stand.
User Ratings (

2

Votes)

9.6
Hisense has managed to produce a line of ULED TVs that deliver a top-tier viewing experience and picture quality at a fraction of the price to that of market rivals; but should you be itching to get your hands on one? We got up-close and personal with the company's 65-inch U7A model to find out if there's some substance behind the pretty pixels.
Firstly, the U7A is strikingly large, with 4K capabilities, smart functionality, and a colour-sizzling ULED panel, giving the TV an incredibly bright display. With HDR in its arsenal too, colours have a far greater range, especially in darker scenes. The result of Hisense's ULED technology is a crisper, clearer, and richer image on screen at all time.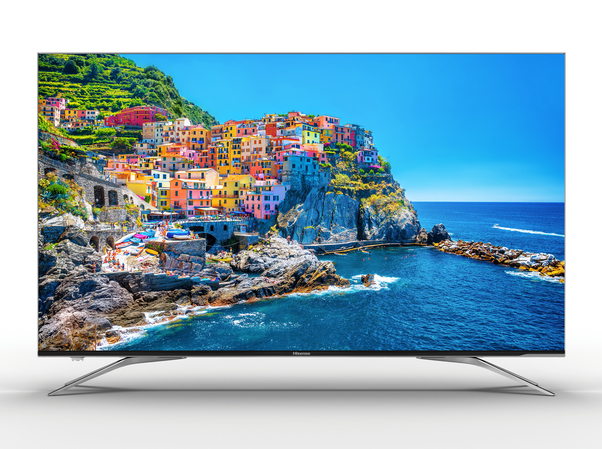 From watching 4K Netflix to playing Playstation 4 with HDR mode on, it's hard not to acknowledge how well the TV performs with fast images, leaving no artefacts or slow images in sight. It may just be due to the size and brightness, but even watching older YouTube videos or movies provides a new sense of 'enhancement' to the picture thanks to the quantum dot tech in the panel.
The aspiration of top-tier quality is also evident in the design. The TV itself has a solid build, two slick screw-in stands, and an almost bezel-less display. It definitely has that premium 'feel' and looks like something you'd see in a higher price-bracket.
As for some shortcomings, it's hard not to be grieved a little by the TV's small storage cache, requiring you to put in your WiFi password every odd day due your TV 'forgetting' it. It's a small gripe, but it's probably something Hisense can fix with a new smart update. Secondly, the fact that the remote doesn't have a wand functionality does mean you'll be punching in characters and navigating around the menus the old-fashioned way – so it's good to just keep that in mind.
Review: Hisense U7A 65-inch UHD TV
Affordable price.
Brilliant picture quality.
Sleek design.
Small storage cache.
No wand functionality on remote.
Check out the range of Hisense TVs on PriceCheck to find your perfect TV!