While we'd all love a top of the range, flagship smartphone, often the hefty price tag makes it quite impossible to justify. But luckily, as technology develops at a rapid pace, it's not always necessary for consumers to blow their budget on a feature-heavy smartphone when they get everything they need, and more, from a mid-level more budget-friendly device. Take the new Nokia 3.1 for example; offering a premium experience at just over R2,000, this smartphone is sure to become a popular choice for tech-savvy South Africans on a budget.
This fun but advanced smartphone runs on Android and is endorsed by Google as having the best-in-class experience in terms of hardware and software for its price point. Boasting a 5.2-inch HD+ display with a 18:9 aspect ratio, the Nokia 3.1 gives users a screen experience comparable to modern flagship devices, but with a more slimmed down frame.What's more, the sophisticated aluminium design of the device makes it both stylish and functional.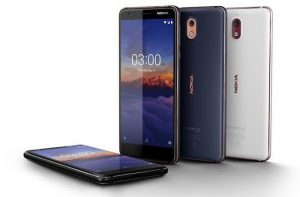 Available in blue with copper detailing, and black with chrome, the Nokia 3.1 features an octa-core chipset, offering users twice the processing power and 50 percent better performance than previous generation Nokia 3 smartphone. Plus, with an impressive 13MP auto-focus rear camera as well as a wide-angle front camera, the device is sure to appeal to snap happy consumers as well!

The Nokia 3.1 is available at a recommended price of R2 299.
If you're looking for a new Android device, remember to check out our feature highlighting 5 great phones for under R2,500.
Shop the range of Android smartphones at great prices online via PriceCheck.

Want More Technology News? Check Out Our Tech Section For More Great Reads?