When creation inspires innovation sparks are bound to fly and so it has between Marvel and Lexus. The new Black Panther movie scheduled for release in February 2018 motivated two new models for the favoured LC cars. One of which is labelled as a "design study" and the other a limited edition taking preference in the 2018 Lexus LC Inspiration series.
The leading factors implemented in the design of the LC Concept car is the opalescent Structural Blue and use of mythical ore, vibranium (only found in Black Panther's home-area, Wakanda) – painted with vibranium to make it bulletproof and powered by vibranium to drive longer than "normal" coupes. Technological features include an advanced computer interface nurturing a symbiotic relationship between driver and car and a remote driving feature with an alternative interface. This, of course, is only the movie.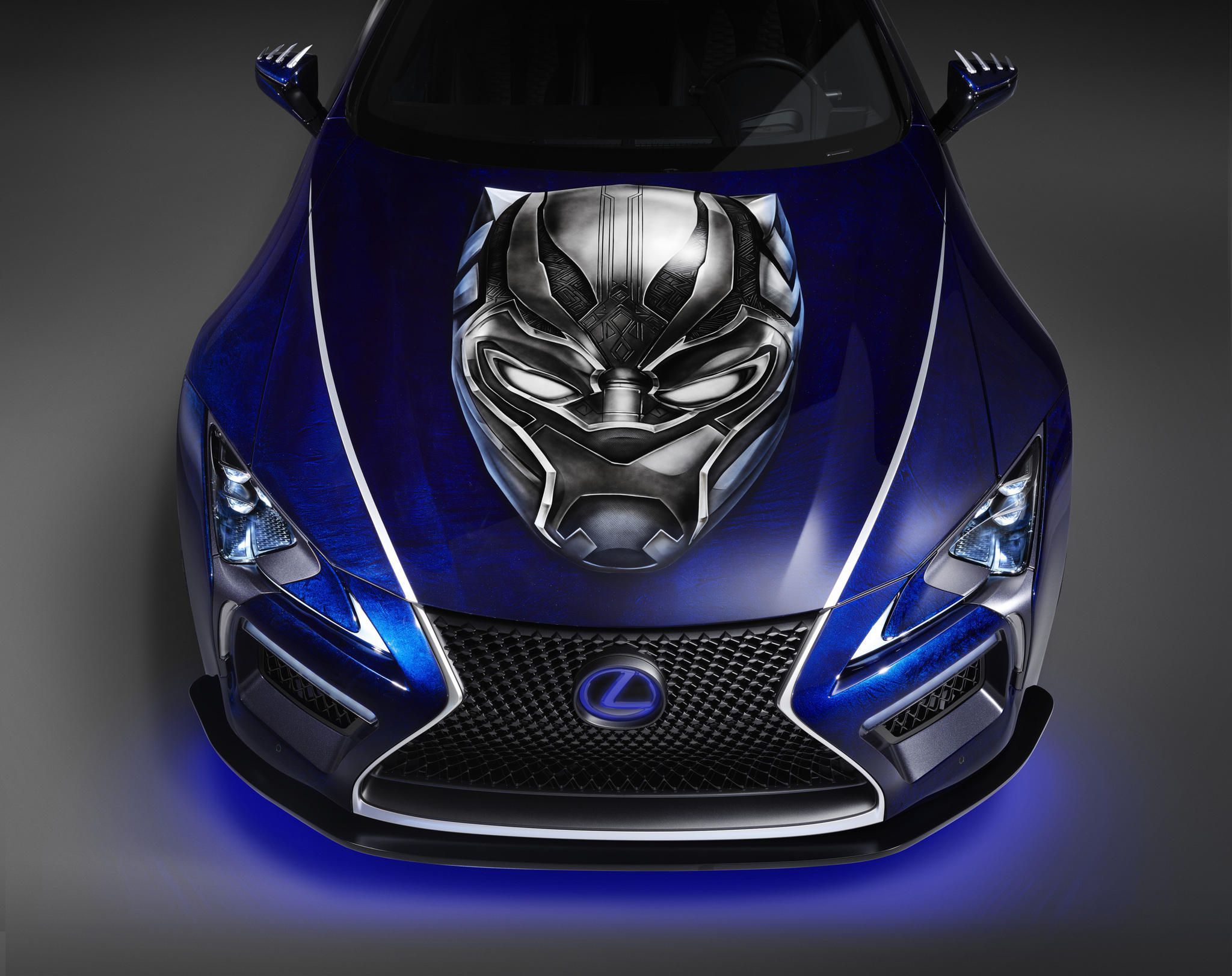 In reality, the concept car is aesthetically pretty with the exterior embellishing the comic book's more imaginary features such as neon underbody lights, a Black Panther mask on the hood and panther claws on the side mirrors.
Brian Bolain, general manager, Lexus marketing stated:
"The Inspiration Series takes our flagship products and makes them even more exclusive and distinguished," said  in a statement. "Our collaboration with Marvel Studios' 'Black Panther' features a technologically advanced blue LC and was the perfect inspiration for the first car in the Series."
Marvel's senior vice president also said:
"We're bringing our two worlds together by letting our imaginations run wild like there are no limits to what's possible… That's what Black Panther and the nation of Wakanda represent in the film, and it's been incredible to work with Lexus as we attempt to re-create that ideology here in our own corner of the universe."
The limited edition is narrowed down to only 100 vehicles, however, both going on display in Las Vegas' at SEMA  trade show on the 31 October.