While in the past more affordable motoring brands have been seen as a very distant second choice behind more established brands, these days, 'second-tier' brands like Mahindra are becoming genuine considerations. Thanks to a great selection of solid cars, at competitive prices, Mahindra has really started to gain traction in South Africa. Especially in the bakkie, SUVs, and 4x4s segment . Which is what makes Mahindra's new compact SUV, the Mahindra XUV300 so exciting.
A smaller SUV alternative, the new Mahindra XUV300, will slot into the bracket currently occupied by the likes of the Suzuki Vitara and the Ford EcoSport. This segment is generally suited better to offering some more ride height and confidence on sketchy surfaces rather than full-on 4×4-ing capability.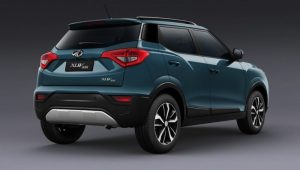 While similar to Mahindra's XUV500, this new addition is smaller and less 'aggressive' looking thank its big sister. While in the past, aesthetic design was one area where the likes of Mahindra used to fall short, this new addition to the fleet indicates that the brand is quickly catching up to the competition. Based on initial images, it's fairly attractive in terms of its appearance and would definitely stand up to the likes of the EcoSport in terms of looks.
As far as quality-of-life features go, the XUV300 is coming well-equipped. A full layout of air bags (up to 7) is planned, as well as stability control and ABS among its safety features. It even includes a touch-screen infotainment system in the centre console, along with a sun-roof and dual-zone climate control to round out cabin inclusions.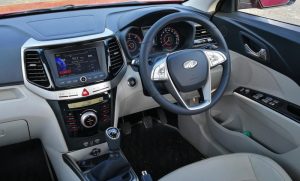 As far as drive-train option, it's said to house a 1.5-litre turbo-diesel that's good for 90kW of power, but more importantly, provides around 300Nm of torque. These are currently still speculated figures, so there could still be changes on all fronts before it's officially announced for the South African market.
With the projected price of around R300,000, it isn't all that low, but admittedly, there seems to be a lot of planned bang for the driver's buck in the XUV300.
Love off-road adventures? Shop for off-road essentials on PriceCheck now:

Want More Technology News? Check Out Our Tech Section For More Great Reads?