Earlier this month, I wrote a review about the success of the SnoreWizard – it's a fantastic product. I found out that I actually DO snore. The same company has also produced a device that claims to help eliminate the grinding of teeth. I wondered if it may be possible that I grind my teeth as well.
I followed the same process as I did with the SnoreWizard: I used the same app (it analyses potential teeth grinding as well as snoring) and tested it over four nights. Unlike the SnoreWizard, this fitted perfectly; there was no discomfort whatsoever.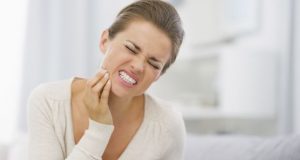 However, if you find that it doesn't fit securely; it is possible to trim it to the necessary shape and size.
Interestingly, my results followed a very similar pattern to that of the SnoreWizard – initially the grind score was '5', meaning that my grinding was quite severe – this was something I didn't expect.
So, now that I had a base measurement from which to work, I was fascinated to see what would happen on night 2 – well, my grind score dropped to a '3'! Now, I had high hopes that my teeth would eventually be grind-free!
My prediction came true! Over the following two nights my grinding was cured!
The bottom line: I highly recommend this product if you're prone to teeth grinding. With its 94% success rate, there is a very strong chance that you will say goodbye to grinding permanently. It is truly a grind cure.
According to research that was conducted, "GrindCure is a night time teeth guard that works by protecting your teeth from grinding and jaw clenching. No difficult boiling and moulding is needed to achieve the correct fit. The mouth piece is a one-size-fits-all that can be trimmed if necessary. GrindCure is made from high quality soft and durable plastic which has been FDA approved."
What you need to know:
GrindCure has a 94% stop teeth grinding success rate
One size fits all
No difficult boiling and moulding needed to achieve the correct fit
The mouth piece can be trimmed if necessary for maximum comfort
GrindCure is a slim design and weighs 4 grams