Fitbit's new Alta HR is essentially an incrementally upgraded version of last year's Alta.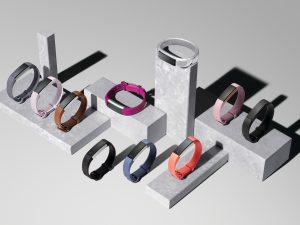 It's the slimmest continuous heart rate tracker in the company's catalogue, but other than the heart rate tracking and the redesigned band, it's pretty much the same device as  its predecessor.
That's both a good and a bad thing. The good is that if you've ever used a Fitbit before, you'll find using the Alta HR to be a very familiar experience. The bad is that Fitbit tends to make the same fitness tracker every year, just with a different body.
Fitbit's range of trackers are not meant for serious athletes who are looking to track metrics that you haven't heard of, they're meant to be everyday health trackers for the everyday person like you and I.
Having said that, the Alta HR – which has a tap display – does have a few handy features:
PurePulse –  Fitbit's heart rate tracking technology which offers automatic, continuous wrist based tracking. According to Fitbit this is the most requested feature from Alta users.
Sleep Stages utilises heart rate variability to estimate the amount of time you spend in light, deep and REM sleep, as well as time awake each night, to better understand your sleep quality.
Sleep Insights uses the whole of your Fitbit data to provide personalised guidance on how to improve your sleep for better overall health.
Better measure calorie burn all day, including during non-step based exercise like yoga and spinning.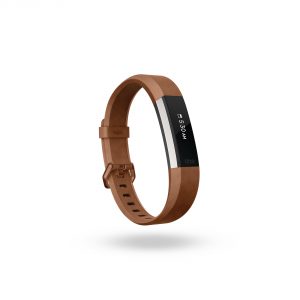 "Alta HR and these powerful new sleep features demonstrate our continued focus on evolving our innovative technology to deliver deeper, more actionable insights to help our users improve their health," said James Park, co-founder and CEO of Fitbit. "The miniaturization of our PurePulse heart rate technology opens up exciting opportunities for future generations of devices and new form factors. Our advances in sleep will provide millions of users around the globe accessibility to invaluable insights that previously could be obtained only through expensive lab tests."
Fitbit is also introducing two dynamic sleep tools – Sleep Stages and Sleep Insights – that provide deeper insight into your sleep quality and guidance on how to improve it. Along with diet and exercise, sleep is a key factor in overall health, but most people have very little insight into it. Good sleep plays a critical role in your health and overall wellbeing, from protecting against cardiovascular disease, diabetes and obesity, to boosting neurocognitive functions, mental health and longevity.
Sleep Stages, powered by PurePulse, uses accelerometer data and heart rate variability (the changes in time between beats), plus Fitbit's algorithms to estimate how long you spend in light, deep and REM sleep stages, as well as time awake, each night:
• Light Sleep (including sleep stages N1 and N2) occurs throughout the night and is important for
memory, learning and letting your body recover from the day; for most people that's 50-60% of your
night.
• Deep Sleep (sleep stage N3) promotes a healthy immune system and muscle growth and repair; for
most people that's 10-25% of your night (depending on your age).
• REM Sleep is when most dreaming occurs and is important for mental recovery and memory
formation; for most people that's 20-25% of your night. Most REM sleep comes at the end of the
night, and is often the stage to be cut short when your sleep duration decreases.
• Awake periods (between 10-30 times) are a normal part of your sleep cycle each night.
Everyone's sleep cycle is different, but by better knowing your sleep quality and patterns, and realising the impact they have on your day, you can make lifestyle changes that can help improve your sleep over time – such as diet, exercise, winding down before bed and keeping a consistent sleep schedule. For example, if you wake up feeling exhausted each morning, despite seemingly getting enough sleep, you may not be getting sufficient deep sleep.
Tracking sleep patterns could also help identify variations that can be indicative of other issues. For example, it has been shown that irregularities in sleep patterns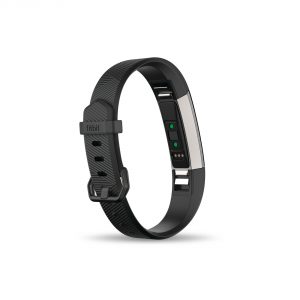 could be a sign of a sleep condition that should be discussed with a doctor.
"From helping maintain a healthy immune system, to preserving your cognitive functions and managing a healthy weight, your sleep – or lack of – plays a critical role," said Dr. Allison Siebern, Stanford University and Fitbit Advisory Panel Sleep Expert. "Fitbit's new sleep features use a scientific-based approach to show your sleep patterns over time, and provide you with validated, actionable guidance to help you make changes in your daily routine to achieve greater quality sleep – and in turn improve your overall health. Given the comfort and accessibility of this product, it's one of the most valuable and useful sleep tracking solutions available to consumers outside of a sleep lab."
The Alta HR is very similar in design to the Charge 2, which was my favourite Fitbit so far, however the narrower design of the Alta HR pushes it to my number 1 position.
The Alta HR has up to 5 days battery life and is very comfortable to wear. The ability to swap out the wristbands, along with the design of the Alta HR, means that you can go from a device that looks like its made for working out to something more sleek and stylish.
Overall, the choice as to which Fitbit to get will come down to a few things:
Your budget
Your design / style preference
Whether you want a fitness tracker with a display or not
The Alta HR is available on PriceCheck starting at R2 089.00 or on the iStore website from R1 999.00