Electric cars are still relatively rare in South Africa, but across the globe there's a gradual increase in the adoption of electric vehicles.
According to a report published by the International Energy Agency, in 2016 the global number of electric cars on the road exceeded 2 million, with over 750 thousand being sold in that year alone.
That might not seem like a large number when compared to the number of non-electric cars on the roads, however when you consider that in 2005 electric cars were still measured in hundreds, this shows significant growth.
2016 also saw more than 200 million electric two wheelers on the road and 345 thousand buses, primarily in China.
The report states that the rapid electric vehicle uptake is facilitated by support policies deployed by governments and cities to reap their multiple benefits in the fields of transport decarbonisation, air pollution reduction, and energy efficiency and security.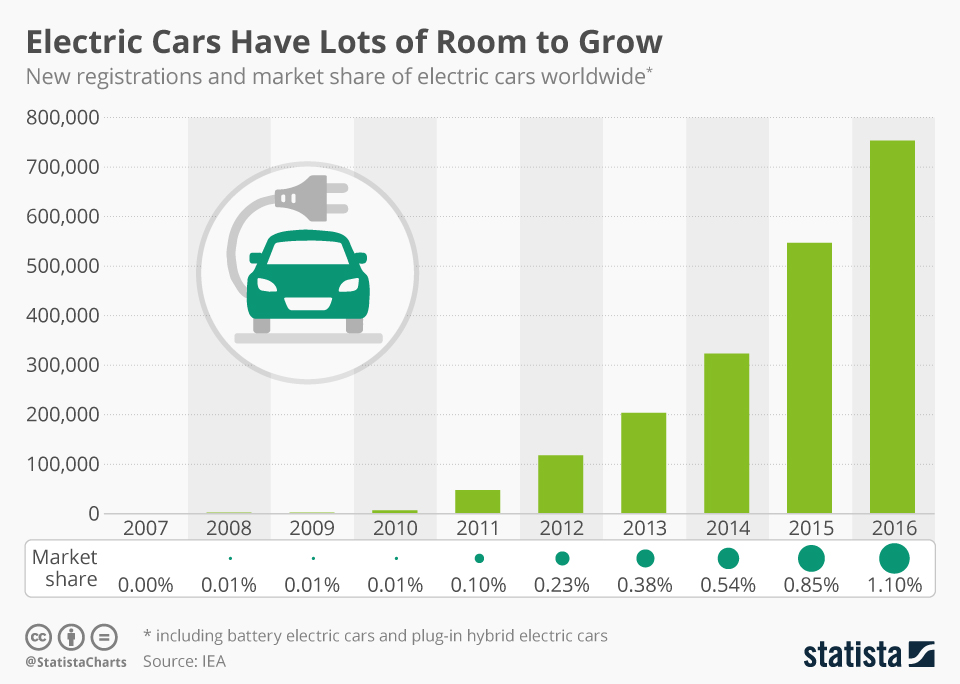 You can download the full report here.