CES is usually dominated by TVs and this year is no exception.
Samsung, LG, Sony and Hisense have all announced groundbreaking TVs which showcase the future of TV.
Hisense
Hisense has announced a range of TVs including the H9 Plus Series 4KULED Smart TV which features a bezel-less design what the company calls a 360-degree experience. H9 Plus will feature ULED, ultra-wide color gamut and Dolby Vision HDR and HDR-10 technology as well as built-in, room-filling Harman/Kardon audio.
TV is not the only focus of Hisense for 2018. The company has announced that Hisense TVs will be available in two options  – Android TV and the Hisense Smart TV platform.
The Hisense Smart TV platform continues to evolve by making it easier than ever to access content through universal search, 4K Now, and one-touch-button access to the most popular apps. You'll also be able to customise the interface with just the click of a few buttons or the sound of your voice with Amazon Alexa integration. Announced just before CES, Alexa capabilities will be available on select models of Hisense 4K Smart TVs for the very first time. This new integration will give you the ability to control pretty much everything: basic TV functions, accessing built-in apps, connecting to music services and even ordering groceries. Alexa will also enable users to connect to other smart home products to control Alexa integrated devices like lights, air conditioners, allowing end users to operate other IoT devices that work with Alexa, and more.  Android TV users will be able to use Google Voice Assistant.
Hisense has also unveiled the H10E Series 4K ULED Smart TV which utilises more than 1,000 backlight zones to deliver exceptional picture, along with top-line features including ULED technology, 120Hz refresh rate, Dolby Vision HDR, HDR10 and Android Smart TV platform with Google Assistant.
Last year, Hisense unveiled their 4K Ultra HD Smart Laser TV, a product that represents the future of premium large-screen home entertainment. The 2018 Laser TVs will continue on that momentum and will now offer full voice integration.
Shop Hisense TVs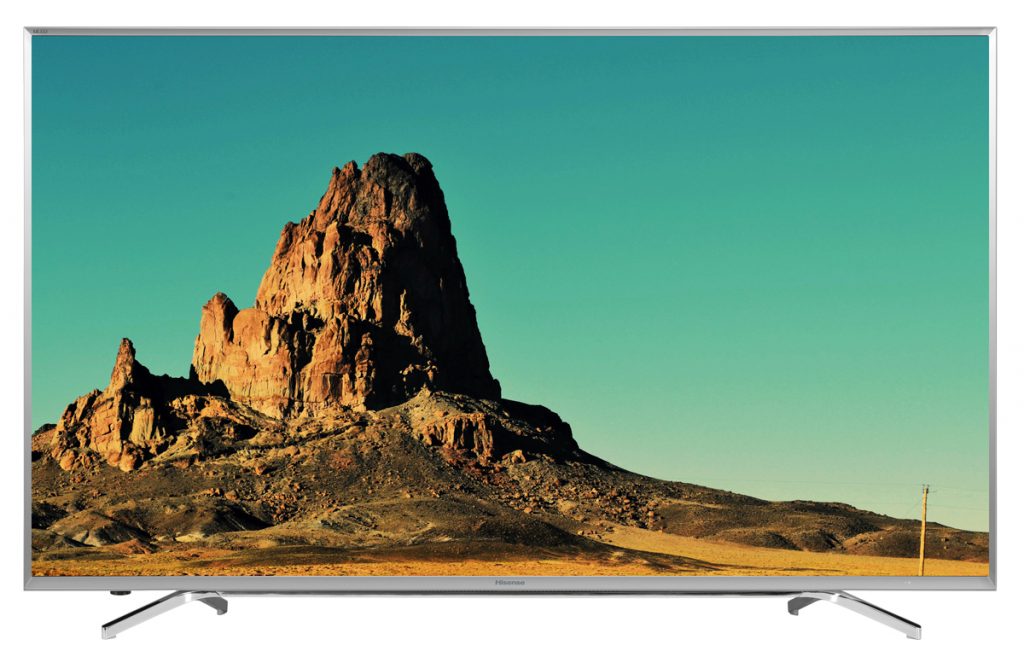 LG
In 2017, LG unveiled the W7 TV, which was too date, the thinnest TV ever made.
In 2018, LG has carried on from that and announced the W8.
LG's SIGNATURE OLED TV W8 boasts a breathtaking "wallpaper" design and according to LG, represents the pinnacle of OLED TV technology. It has stunning picture quality and Dolby Atmos audio technology for object-based, cinema-quality sound.
LG has also announced a new α9 intelligent processor which they say is the most powerful TV processor created. It has the ability to create clear and detailed pictures with realistic colour and ultra-fast response times within the smart TV environment.
The W8 features LG's 4K Cinema HDR, supporting multiple HDR formats (Dolby Vision, Advanced HDR by Technicolor, HLG and HDR10). LG's "active HDR" technology also improves the images from HDR10 and HLG content by analyzing images dynamically for more accurate tone mapping.
LG combines the simple and fast webOS smart TV platform with integrated Google Assistant and deep learning technology to create an "artificial intelligence" capability that uses voice commands to control TV functions, search for content or control other connected IoT devices in the network.
The W8 is equipped with the 2018 voice control feature, allowing consumers to use natural speech to control smart TV functions, search the weather, order items (through Google), and find content across numerous sources such as over-the-air or on various streaming partners such as Netflix, Amazon, Hulu and YouTube.
Shop LG TVs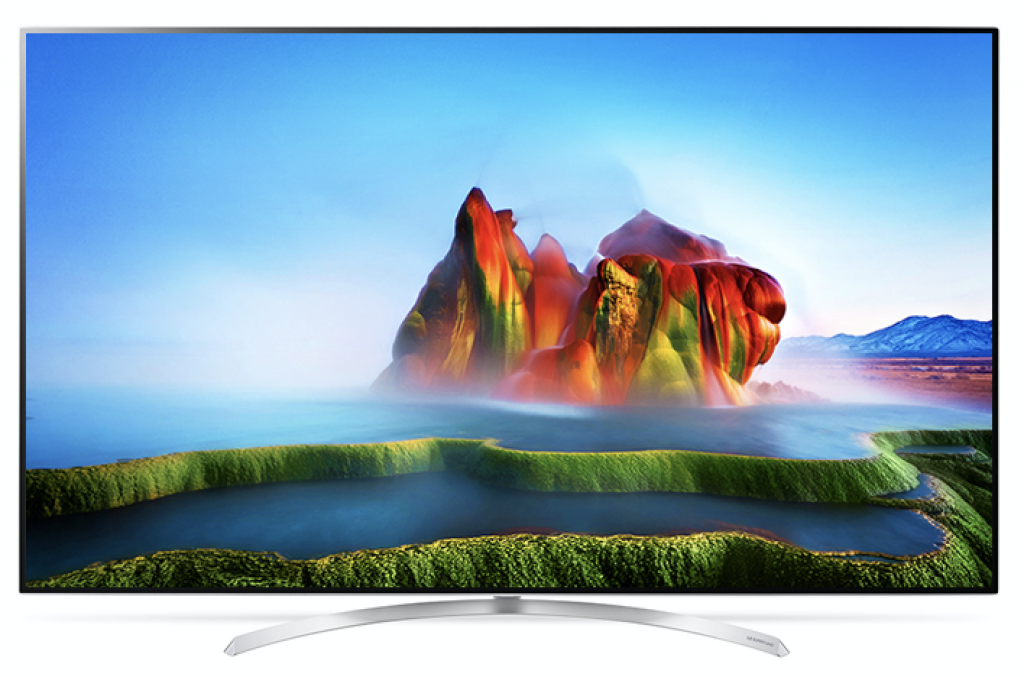 Samsung
"At Samsung, we are dedicated to providing consumers with a wide range of cutting-edge screen experiences," said Jonghee Han, President of Visual Display Business at Samsung Electronics. "As the world's first consumer modular MicroLED television, 'The Wall' represents another breakthrough. It can transform into any size, and delivers incredible brightness, colour gamut, colour volume and black levels. We're excited about this next step along our roadmap to the future of screen technology, and the remarkable viewing experience it offers to consumers."
MicroLED has the ability to reproduce perfect blacks and colours that just pop, which means that you're getting a TV with the potential for infinite contrast. MicroLED uses an array of millions of individual, tiny LEDs to create the image.
While this TV is impressive, the MicroLED technology is still so new that you shouldn't expect to see it in your homes anytime soon.
Shop Samsung TVs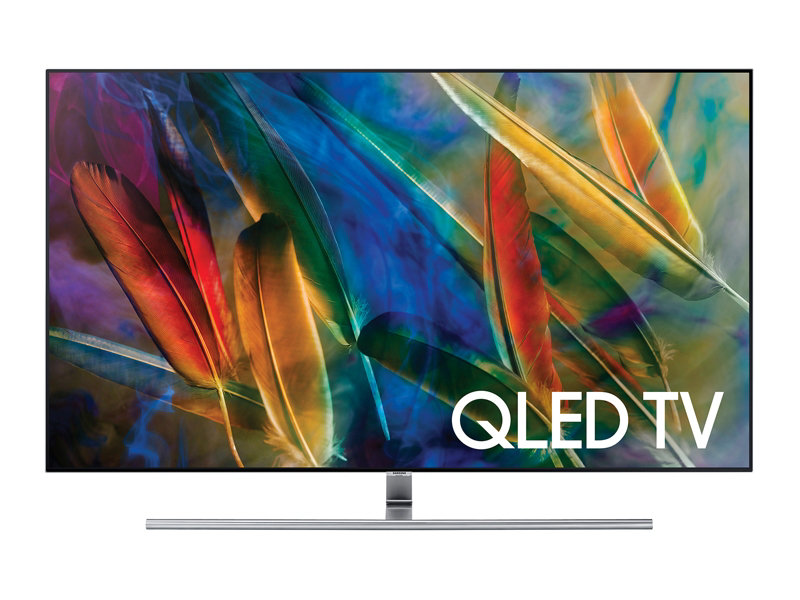 Sony
In 2017, Sony introduced the world to its breathtaking A1E. A TV so good that for 2018, they made minor changes to it and called it the A8F.
The A8F keeps the Acoustic Surface speaker design from the A1E, this means that the screen itself produces sound.
It also supports both Dolby Vision and HDR10, with the former appearing as a software update after it launches officially.
The A8F uses the Android TV os, complete with Google Assistant voice control available by talking into the remote, and like many devices announced at CES 2018 it's also compatible with Amazon's Alexa.
Shop Sony