Buying a new smartphone isn't an easy task, but it's something we all have to do at one time or another (or when your phone goes for a swim). But with so much choice and so many new options being added to the market every day, it's becoming increasingly difficult to make your selection on your new device. We're going to dive into those facets of smartphones you need to consider when browsing what's out there.
Operating System
It's an ongoing battle, but the iOS vs Android debate is something to seriously ponder when making your pick. From an operating point of view, there's not much that separates them, but there are some easy questions to ask yourself in order to help your decision, such as what other devices you use? If you have other Apple products (such as a Macbook or Apple TV), then an iPhone makes sense to integrate with those devices. On the other hand, Android devices are generally far more customisable than their iOS counterparts, so if you'd like to have full control over the features of your phone, an Android device might be more up your alley.
Screen Size
There's one rule regarding screen size: don't buy the biggest phone 'just because'; buy the screen size for the purpose you need it for. If you browse the web, YouTube, and watch Netflix on your mobile device a lot, a larger screen (more than 5.5-inches) makes sense. But if you just use your phone for the basic functions, or for quick spurts, a smaller or 'standard' screen will work just fine.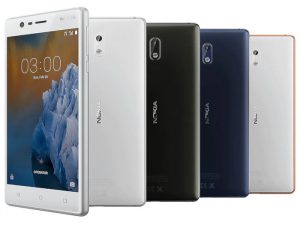 Make your smartphone an entertainment hub with the Nokia 3. Be centre stage for all your favourite content with a 6.26 HD+ screen built for serious streaming that adapts to your surroundings – indoors and out. Plus, with 13 MP and 5 MP cameras and a battery that lasts up to 2 days, you can capture all your best memories with ease.

Camera
Camera quality is a huge differentiator of smartphones, so it's no mystery why many look to the snapper to determine which phone to buy. These days, almost every phone will come equipped with a decent enough camera, but if you need something that has a little more power in its behind the lens (or even a great lens itself), some companies (like Huawei with Leica) have teamed up with brands in the photography arena to give their cameras an extra edge in terms of quality, so consider those.
Longevity
Smartphones don't have the longest lifespans these days. Let's be honest, if your precious device last more than two years, it's a good run, so think about how long you're willing to use said device for, and in turn, how much you're willing to pay for it. Getting a phone that's up to date with the important tech (a good processor, large enough storage space, and decent RAM are the three key performance-related specs) will be important if you're planning to use a smartphone beyond the accepted two-year life cycle of phones.
Price
There's no better time to be in the market for a new phone, with all the manufacturers having affordable options for most users, while still offering high-end options for those looking for the best on offer. When it comes to how much you want to shell out, make sure you're clear about which features you absolutely need because there's a decent chance that a company like Huawei or Xiaomi will have a very capable device that outdoes what the stalwarts such as Samsung or Apple offer. A while back, sticking to the big brands guaranteed exceptional quality, but there are a number of well-priced competitors giving those big brands a noticeable run for their money.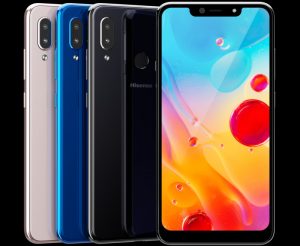 Looking for a smartphone with top-notch features at a great price. The Hisense Infinity H12 Smartphone offers everything you need and more. Enjoy a more immersive experience when watching movies and reading thanks to the extra-large 6.19inch HD Infinity screen. Take gorgeous portraits and low light shots with the incredible AI-enabled 12MP+5MP dual rear camera and flawless selfies with the 16MP selfie camera.

Now that you're ready to shop, browse a wide range of smartphones at great prices online via PriceCheck.