Black Friday is known as the best shopping day of the year for good reason.
This year, instead of giving you just one day of amazing savings, we've decided to spread the love and give you an entire week of incredible deals.
Why is shopping online – especially on Black Friday – such an awesome idea?
You don't have to get up early or stand in queues
Online shopping means that you can browse multiple sites and find the best deals on the items you want (or just shop on PriceCheck where we have everything in one place)
Some retailers offer free shipping
You can use rewards points – like eBucks – at some online stores
To make sweeten the deal even more, each day this week, we're giving you fantastic savings on a variety of categories. These deals – and categories – will change every 24 hours.
Today's Black Friday week savings are on Toys & Gadgets.
Here are just some of the awesome deals available on the site: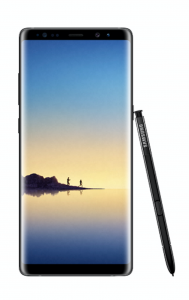 Samsung Galaxy Note 8
Samsung's first flagship phablet since the Note 7, the Note 8 is everything you could want from a smartphone. It has a massive 6.3-inch Quad HD Infinity Display, the S-Pen stylus, an IP68 rating (which means that you don't have to panic if it gets wet), Samsung's first ever dual-camera (and it's pretty amazing), 6GB RAM and expandable storage.
It's easily Samsung's most powerful, and most well-rounded smartphone and one of the best smartphones to be made in years.
It usually retails for upwards of R18 499 but today it's available for R11 999.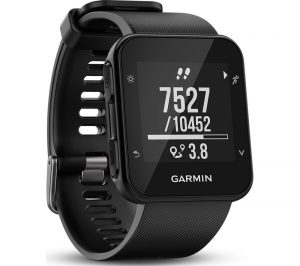 Garmin Forerunner 35
If keeping track of your running is more your thing, then Garmin's Forerunner 35 is a definite must-have.
It works with Android, iOS and Windows phone; it counts your steps, calories burnt, tracks your sleeping patterns and provides 24/7 heart-rate monitoring. To make even better, it also has Garmin Move IQ which automatically detects different types of movement and activities after 10 minutes and gives you the ability save all your stats to Garmin Connect – where you can also share all of that info via social media.
To add to all of that, it also has built-in GPS; music controls and smart notifications.

Science4You Chocolate Factory
This puts all the fun into science and making your own things.
The chocolate factory kit lets kids learn how to make things like chocolate lollipops, chocolate cups and even chocolate ice-cream.
There are up to 36 experiments available – with full instructions – which come with high quality supplies

These are just some of the amazing deals available today.
Remember, each day we'll have new deals available on different categories.