The festive period is here, and it's the perfect excuse to cut loose, have some fun, and enjoy some of the things that make your inner-child squeal! We've rounded up some awesome gifts for a younger relative (or yourself) to bring out your playful side this season!
Monster Jam Mega Grave Digger RC Truck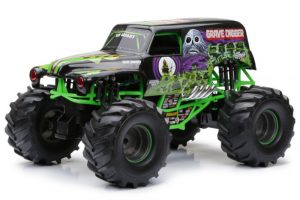 Little motorheads can roll over anything with this Monster Jam Mega Grave Digger RC Truck. Perfect for kids ages 4 and up, this authentic replica embodies the cool factor of the real thing! Featuring more details and graphics than ever before, this truck with official BKT rubber tires provide greater traction so kids can take their truck to new heights! Plus, an all-new, working suspension system asorbs more impact, so the high-flying, car-crashing, truck-trashing jumps never stop!
Find the best price on Monster Jam toys online with PriceCheck:

Nerf Rival Kronos: Phantom Korps

Nerf is best known for their Nerf Dart guns – but they've recently amped up their range with their Rival series that has higher velocity rubber balls as the projectiles. The Rival series guns are better compared to paintball and airsoft in execution, and anyone that's looking for a more affordable (and infinitely cleaner) alternative to paintball needs to look no further than the Nerf Rival series. The Kronos is a pistol that loads up to five projectiles at a time and has a satisfying racking action per shot, and fires its rounds at 27m per second and is impressively accurate.
Find the best price on Nerf toys online with PriceCheck:

Hatchimals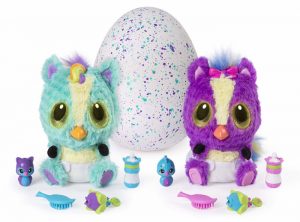 These small, fluffy creatures are the biggest thing in toys right now and are ideal for kids aged 5 and up. The loveable creatures arrive in eggs and eventually hatch with the help of the child assigned to care for them. They contain all the fun of a stuffed animal, with even more cute appeal. A fun cross between a Pokemon and a Furby, with the ability to walk, talk, dance, and play games, Hatchimals are a great way to teach your kid about the responsibility of looking after a pet without parents having to commit to having a living, breathing animal in their home.
Find the best price on Hatchimals online with PriceCheck:

Lego Star Wars Millennium Falcon
Lego and Star Wars have had a very successful and insanely fun collaboration for quite some time, but no matter how much time goes by and new pieces are released, the best of the bunch is still the Millennium Falcon. It's got a cartload of pieces and will take some serious dedication to put together – but once you've got it there, you'll be able to display possibly the coolest Lego piece that exists.
Find the best price on Star Wars Lego toys online with PriceCheck:

Catan: Game of Thrones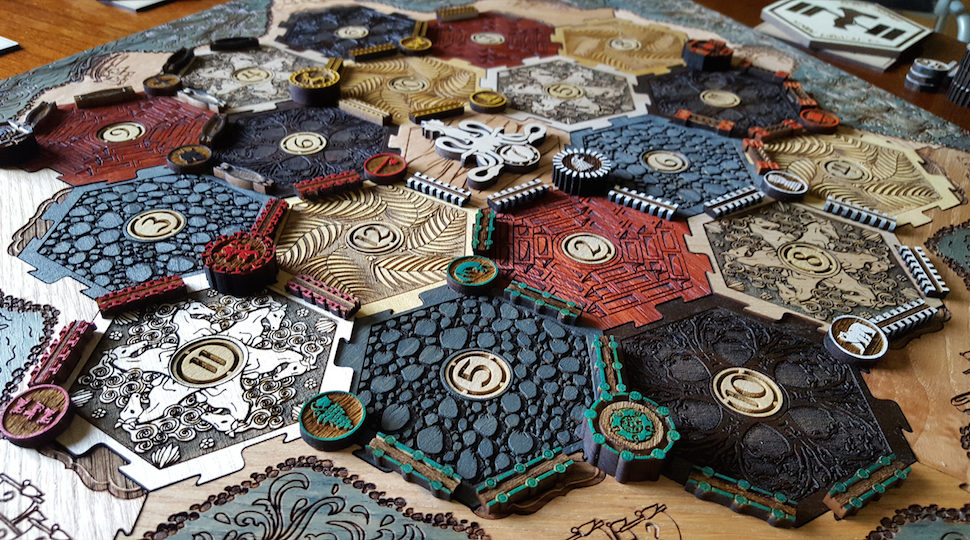 Need to get your GoT fix now that the series has come to an end? Well nothing will complement your multi-season binge of Game of Thrones like the Catan: GoT board game where you become the Lord Commander of the Night's Watch. Instead of destroying everyone's happiness in the house on Christmas with Monopoly, rather defend Westeros and nerd out a bit with Catan.
Find the best price on Catan boardgames online with PriceCheck:

Not sure what to gift the little people in your life this festive season? PriceCheck has got you covered! Check out the toys section on PriceCheck for the best prices on the hottest toy trends this year.