Summer means more time outdoors which means that you definitely want to show off that beach body.
If you – or anyone you know – is a fitness enthusiast, these 5 gadgets are great gift options to help you get the most out of your daily workout:
Jabra Elite Sport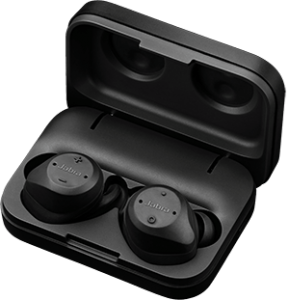 Jabra's Elite Sport earbuds are completely wireless – which means that there's not even a cable connecting the earbuds to each other – and come in a travel case which also charges them while on the go. A single charge gets you roughly 4 and a half hours usage and the case can charge the earbuds twice which gives you and additional 9 hours of usage.
The buds come with a range of tips to help you find the right fit for your ears, which is necessary if you want them to stay in and in order to get great sound quality. They're also IP67 rated which means that if they get wet, they'll continue to work – making them great for running outdoors in the rain.
Available from R3 599.00

Samsung Gear Fit 2 Pro

Samsung's best fitness tracker has gotten even better. It has a 1.5-inch curved AMOLED touchscreen, runs Tizen OS (which means that it can work with Android or iOS), continuous heart rate tracking, is water resistant up to 5o metres and has MIL STD 810G dust resistance.
Samsung's also thrown in 4GB onboard storage and a battery which can last up to 5 days on a single charge!
Available from R2 299.00

Umoro One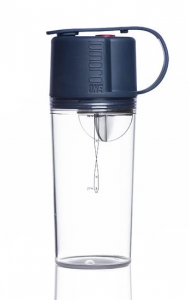 It might not be the most high tech device, but it's a fitness enthusiast's dream. Instead of carrying multiple bottles around for your water and protein shakes, you can use this one bottle.
When you unscrew the lid, you'll see a compartment which you can fill with your protein powder or pre-workout or whatever else you'd normally carry. Separate to that is the liquid compartment which you can use for your water or any other liquid.
What makes the Umoro One different is that it lets you push a button which releases the protein powder and lets you mix it with the liquid in your bottle.
So, thanks to Umoro, you can drink your water and then step things up with just a push of a button.
Available for R760.00

Moshi Endura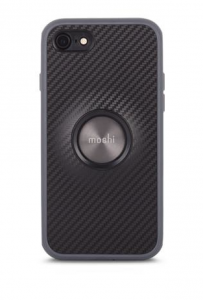 If you're tired of having your phone damaged with every jog, jump or bumpy bike ride, then Moshi has the solution to keeping your phone protected.  The Endura case forms part of the company's Endura Kit. Each kit is made using HexCore architecture to protect your phone from falls (up to 3-metres onto concrete), as well as a quick-release function for when you need to access your device.
It's also dust and water resistant and can connect to a bicycle mount or can be used with a soft, breathable elastic strap which fits around your arm for when you go running.
Available from R215.00

Fitbit Aria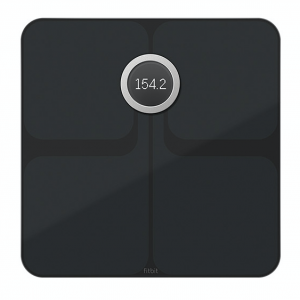 Giving someone a scale as a gift might seem a bit harsh, but if that person is all about their fitness levels, then they'll definitely appreciate it.
Not only is it a really good looking scale, it also measures your BMI, body fat percentage, lean mass and of course, your weight.
It works with Android and iOS and creates it's own wi-fi hotspot to make sharing data that much easier.
Available from R999.00