Everyone has imagined what they would do with boatload of money should it fall in their laps (it would probably hurt too), but the list of cars below pushes the boundaries on what any lottery winner or oil magnate could spend on something with four wheels.
From the preposterously fast to the garishly luxurious, we're going to take a look at the 5 most expensive cars money can buy:
5. ASTON MARTIN VALKYRIE – $3 MILLION (R 39,000,000)
Aston Martin's modern perception is probably one of massive, luxurious grand tourers that you can find James Bond speeding around in – and then quite soon after, blowing up, sinking, or driving off of cliffs. With the introduction of their new CEO Andy Palmer, there's been a bit of a change of heart and they've shifted from bloated tourers to racing-themed demons, much like that of the the Valkyrie.
The Valkyrie's development is a collaboration between Aston Martin and Red Bull Racing, the same group notorious for F1 dominance. Its aerodynamic chassis will house a 6.5 litre V12, custom made for its body by fellow motorsport greats Cosworth, and will produce somewhere in the region of 1,000 horsepower when all is said than done. Rather than eyeing decadent luxury, this is clearly a race-oriented car meant to recreate the F1 experience as accurately as one can, in a street legal fashion, of course.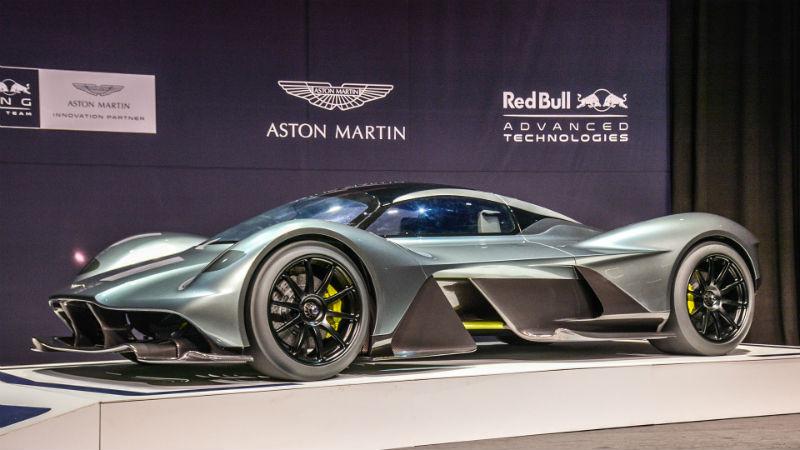 4. FERRARI PININFARINA SERGIO – $3 MILLION (R 39,000,000)
This Ferrari's astounding price is down to the fact that it's extremely rare – only 6 were ever made. Pininfarina is a play on Italian designer Battista "Pinin" Farina's nickname and surname, who's company has been an esteemed automobile and coach building brand since 1930. The company has been enlisted by manufacturers such as Alfa Romeo, Ferrari, GM and even Honda to design some of the most beautiful cars available during its illustrious history.
The Pininfarina Sergio is an homage to Battista's son and Pininfarina Sergio, and was built as a concept to honour him when he passed away in 2012. Originally meant exclusively as a concept car, it gained such popularity that it was adapted to a commercial design by using a Ferrarri 458 Spider as a base. It uses the same powerful V8 engine but due to its lack of roof, windshield, and windows, it is a full 150 kgs lighter than the 458 which will improve its acceleration noticeably. While it clearly possesses some of the modern Ferrari hallmarks, it is very much its own animal, and so unusually rare it's highly unlikely you'll spot it even in the most super-car saturated cities in the world.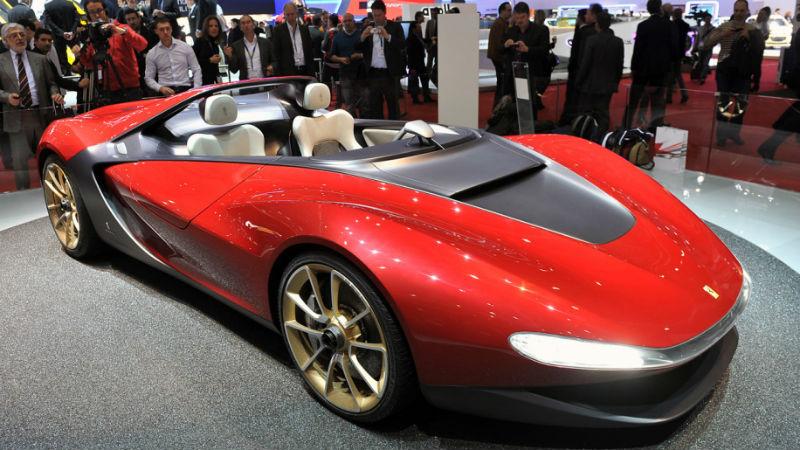 3. LAMBORGHINI VENENO ROADSTER – $3.3 MILLION (R 43,000,000)
With a car that looks like this on the outside, it's difficult to care at all what's inside or under the bonnet. It legitimately looks like something so over-the-top that not even Batman would have the gall to drive around Gotham with it. The Lamborghini Veneno Roadster costs a healthy $500,000 more than the normal coupe version of the car, which is quite astounding since that's the cost of one of Lamborghini's entry level models like the Gallardo – so to say this thing is pricy feels like a generous understatement.
Another surprise is that it has a highly criticized 7-speed single clutch automated manual transmission (say that ten times fast) which seems odd considering the fact that it costs more than the average mission to Mars. That being said, it is one of the most extremely styled cars and even within the design language of Lamborghini, it is instantly recognisable and won't be confused with any other super car. Ever.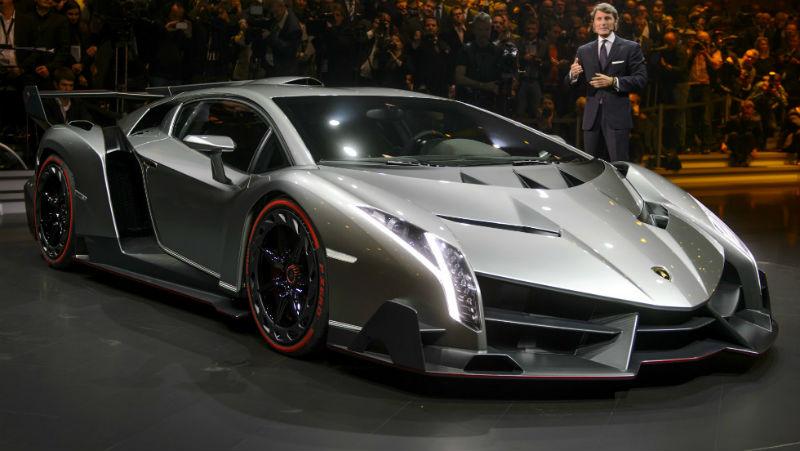 2. LYKAN HYPERSPORT – $3.4 MILLION (R44,000,000)
When talking about the most expensive cars in the world, speed and performance aren't nearly as important as they are when the subject is your average Ferrari, Porsche or Lamborghini. No, you need to add something else to the raise the exclusivity bar a little higher than that – and we'll get to that in a moment.
The Lykan HyperSport (which appeared in Fast & Furious 7) is produced by W Motors in Lebanon and does feature an impressive 3.8 litre flat-six, twin-turbo engine that sends around 780 horse power to the wheels, enough to get it to 100km/h in under 3 seconds and roaring to a somewhat illegal 387km/h when pushed to its max – so its speed credentials are resoundingly present.
But, when you wonder what sets this apart from your usual hyper cars? Well, this one has 420 15-karat diamonds laid into its headlights. Nothing says "unachievably expensive" like having headlights that are worth as much as several other supercars, and probably necessitates a 24/7 car guard following you around… or just never driving the car and hiding it in a vault.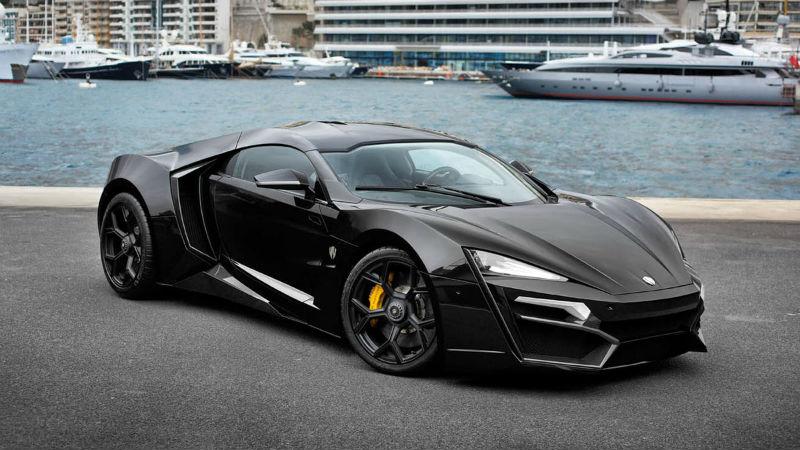 1. MCLAREN P1 LM – $3.7 MILLION (R 47,800,000)
The car commanding the highest price tag on this list isn't concerned with appearance so much as function. The accolade of heaviest price-tag goes to the McLaren P1 LM, "standard" P1 that is overhauled and improved by Lanzante Motorsports. Despite being track-oriented, they couldn't get away with asking that price without adding some amount of bling to it – so the engine bay surrounding another 3.8 litre twin-turbo engine has been gold-plated.
Despite the pricy engine bay that serves as a good asset in any shrewd investor's portfolio, the P1 LM is designed primarily for track use and along with producing 1,000 horsepower, it has other tech-driven modifications, like an absolute grandstand of a rear-wing, front splitter on the bumper and in-door panels which enhance its down-force by 40%.
To prove its racing credentials, it was taken around the famed Nurburgring with an Indy 500 winner at the wheel. It proceeded to destroy the Lamborghini Hurucan Performante's time of 6:52.01 by an impressive 9 seconds, coming in at 6:43.2. Unfortunately, Lanzante Motorsports only modified five P1's and they've all already been sold; so even if someone has the casual R50m lying around, actually getting one of these is highly unlikely.