Parents will know the feeling of winter sneaking up on you. One day the kids are keeping busy playing outside, the next, your house is filled with tiny humans complaining about being bored. Being cooped up inside because it's too cold to go out and play can make any child want to start climbing the walls out of boredom. While you may be tempted to hand them an iPad in hopes that they entertain themselves, traditional toys are still a great way to keep kids entertained and learning at the same time. We've rounded up 5 of our favourite indoor toys to help keep the boredom at bay this winter. And the best bit? PriceCheck is having a massive toy sale, so they're all available at reduced prices! Click here to check out the PriceCheck toy sale now!
Singing Machine Mic Guy Bluetooth Sing-Along Speak System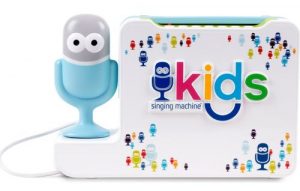 Turn your home into an American Idol stage with this adorable Mic Guy Bluetooth Sing-Along Speaker. Music helps children improve overall confidence, linguistic processing, and promotes brain and body wellness and this interactive toy is the perfect way to bring the joy of music into your home.
Shop for Singing Machine Mic Guy Bluetooth Sing-Along Speak System online via PriceCheck now: 

Zoomer Zuppy Love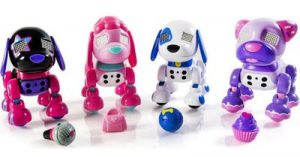 If you're kids have been bugging you for a pet, this robot version may be just the thing to keep the pleas at bay (for now). This tea cup pup is a great way to teach kids about the responsibility of owning a real live pet, as the more you nurture and play with your Zoomer Zuppy, the happier she'll be and the more she'll share with you.
Shop for Zoomer Zuppy Love online via PriceCheck now:

Schleich Large Dinosaur Set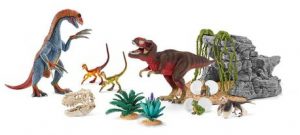 If your child loves dinosaurs, this set will be the ultimate winter boredom buster! These hand-painted Schleich dinosaur figures feature incredible detail and allow children to learn as they play. These aren't your average dino toys are for the avid fan looking for something extra-ordinary.
Shop for the Schleich Large Dinosaur Set online via PriceCheck now:

Monopoly – Fast and Furious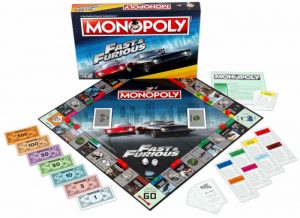 This high octane edition of the classic Monopoly game is a must-have for young petrol heads. This game is packed full of thrills, high-stakes action and supercharged races and allows players to pick from a diverse selection of custom car tokens from the original movie, including the classic 1970 Dodge Charger!
Shop for Monopoly – Fast and Furious online via PriceCheck now:

Mindware Keva Maple 50 Pieces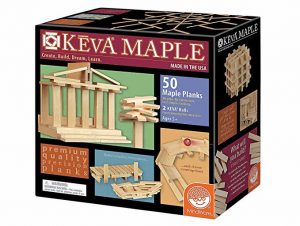 Little builders will adore this 3D puzzle-like toy. No glue or connectors required, simply stack wood planks to create buildings, monuments and geometric forms. The Mindware Keva sets offer the ideal way to help kids have fun while also gaining an understanding of balance and proportion, as well as an interest in architecture, building and design.
Shop for Mindware Keva Maple 50 Pieces and other sets online via PriceCheck now:

Looking for more toys to keep the kids occupied this winter? The PriceCheck toy sale offers toys at reduced prices, up to 70 percent off! From educational and wooden toys for kids of all ages to action figurines, games and puzzles, and even soft toys to snuggle up to at bed time, you're bound to find something your kids will love this winter season and beyond. Featuring brands like Peppa Pig, Disney, and Lego, PriceCheck offers the biggest toy trends of 2019 at the best prices.
Click here to check out the PriceCheck toy sale now!