Whether you're looking for technology-free entertainment during load shedding or need a break from your phone during the COVID-19 social distancing, board games are a great way to have fun with your family or house mates without the need for electricity or technology. They're also a great way to get your mind off the stresses of life and bring a smile to your face.
1. Rummikub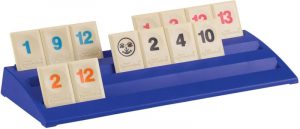 This classic, but simple, game has been around for ages but still holds up as a must-play when you're with a group of mates or looking for way to pass the time with family. Rummikub is ideal for two to four players, making it perfect for social distancing nights in with your special someone or your house mates. For this game, players must match the numbered tiles in sequential order or colour combinations, similar to the card game, Rummy. Game play continues until the communal tile pool runs out and a player has used all of the tiles in their rack.
Find the best price on Rummikub and other board games online with PriceCheck:

2. Bananagrams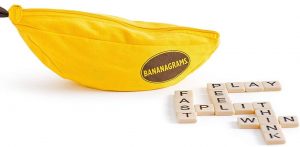 Wordsmiths, this one's for you! While not technically a 'board game', Bananagrams is a must-play game for anyone who loves word-based games. This faster-paced twist on Scrabble is super fun and can be played solo or with as many as 5 players. The anagram game involves arranging your tiles into a grid of connected words faster than your opponents. The object of the game is to be the first to complete a word grid and use up all your tiles after the communal pool of tiles has been exhausted.
Find the best price on Bananagrams and other board games online with PriceCheck:

3. What Do You Meme?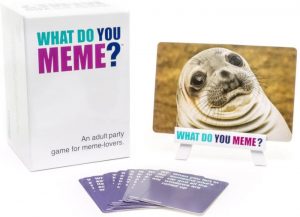 This also doesn't fall into the technical definition for board game but it's loads of fun so it qualifies in our books. If you want a good laugh… and a good meme, then give this adults-only game a try. Find out who will be crowned Meme Queen/King by competing with friends for family to match photo cards with caption cards, creating your own outrageously funny meme combinations. The funniest match wins the round!
Find the best price on What Do You Meme? and other board games online with PriceCheck:

4. Friends Monopoly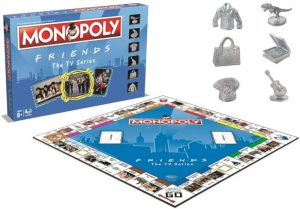 Everyone loves Monopoly. This classic board game has been around for what seems like forever. While loads of different themed versions of the game have hit stores in recent months, this Friends-themed version of the classic Monopoly game is a must for fans of the TV series. The game lets you play as one of the six core characters by choosing a token to match (there's Monica's chef hat, Ross's dinosaur, Chandler's sweater vest, Rachel's handbag, Phoebe's guitar, and Joey's pizza). Travel around the board and relive your favourite Friends moments as each square represents a fun, Friends memory and/or notable location. The Central Perk square is the equivalent of "Passing Go," and the original game's "Jail" has been turned into Ross and Rachel's relationship jail.
Find the best price on Friends Monopoly and other board games online with PriceCheck:

5. Scrabble
You can't argue with a classic. We're sure everyone and their dog has played Scrabble but if you aren't familiar, the word-based board game sees two to four players score points by placing tiles, each bearing a single letter, onto a game board divided into a 15×15 grid of squares. It's the perfect game for word nerds and will keep you entertained for hours.
Find the best price on Scrabble and other board games online with PriceCheck: