There's something special about the horror movie genre. Sure, these flicks might make you sweat like a Geordie in a maths test, but the genre also generates countless amounts of ultra-cool collectable items each year. From toys, posters and statues, to home decor, kitchenware, and every other conceivable medium, there's a scarily brilliant piece of movie memorabilia for every type of fan to collect and love. Want to get in on the collectable action? Here are 5 Monster Movie Memorabilia must-haves to collect this Halloween.
Jaws (1975) Movie Poster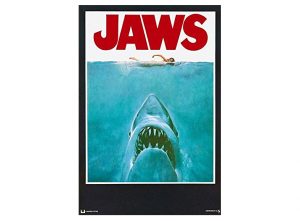 No monster movie memorabilia list is complete without something to commemorate the awesomeness of Jaws. The Jaws poster art is one of the most iconic images in the history of Hollywood and this reproduction of the original poster by artist Roger Kastel is sure to delight any fan of the original shark attack blockbuster.
Buy it online now From R1,405.

Funko Pop Horror Gremlins – Drag Gremlin Vinyl Figure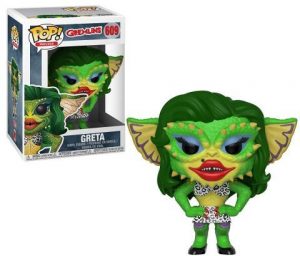 The wonderfully bizarre Gremlins movie franchise captured the hearts of horror movie fans the world over back in the 80s and 90s so what better way to show your love for this loveable little critters than with a Gremlin Funko Pop figurine?
Buy it online now From R227.

Ghost Busters Stay Puft Balloon Ghost Figure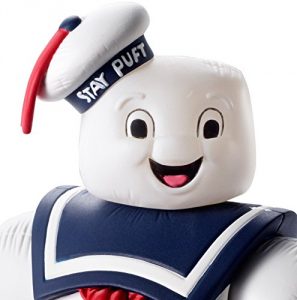 If you like your horror movies with a splash of humour then this Ghost Busters Stay Puft figurine will surely appeal to the collector in you. This 6-inch figure celebrates one of the most memorable characters from the Ghost Busters universe and boasts super cool true-to-movie details like a light-up head and torso.
Buy it online now from R742.

It Pennywise Halloween Shower Curtain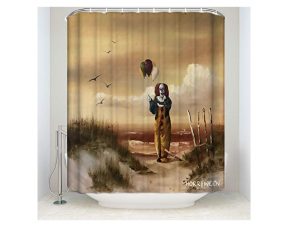 Sure this IT shower curtain is guaranteed to give you nightmares on the daily but it's also too cool not to own! Every day can be Halloween with this unique piece of movie memorabilia in your bathroom… plus it comes with a free matching toilet seat cover, making it a real must-have for horror movie buffs with buns of steel.
Buy it online now from R1, 360.

Brotherhood 1941 The Wolfman Horror Movie Print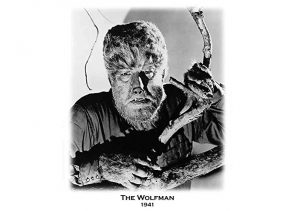 Keep it old school with this haunting The Wolfman print from the Brotherhood team. This the perfect nod to the iconic monster movie genre and is sure to make any old Hollywood movie fan weak at the knees with excitement.
Buy it online now from R570.

Remember to check out more Halloween specials on PriceCheck for the best slashed deals all in one place!