Remember Polaroid pictures? One of the best things was watching the picture that you'd just taken, develop in front of your eyes. These days, we might have smartphones with increasingly impressive cameras, but we very rarely print out our favourite pictures, choosing instead to share them on Instagram or via Cloud Drives.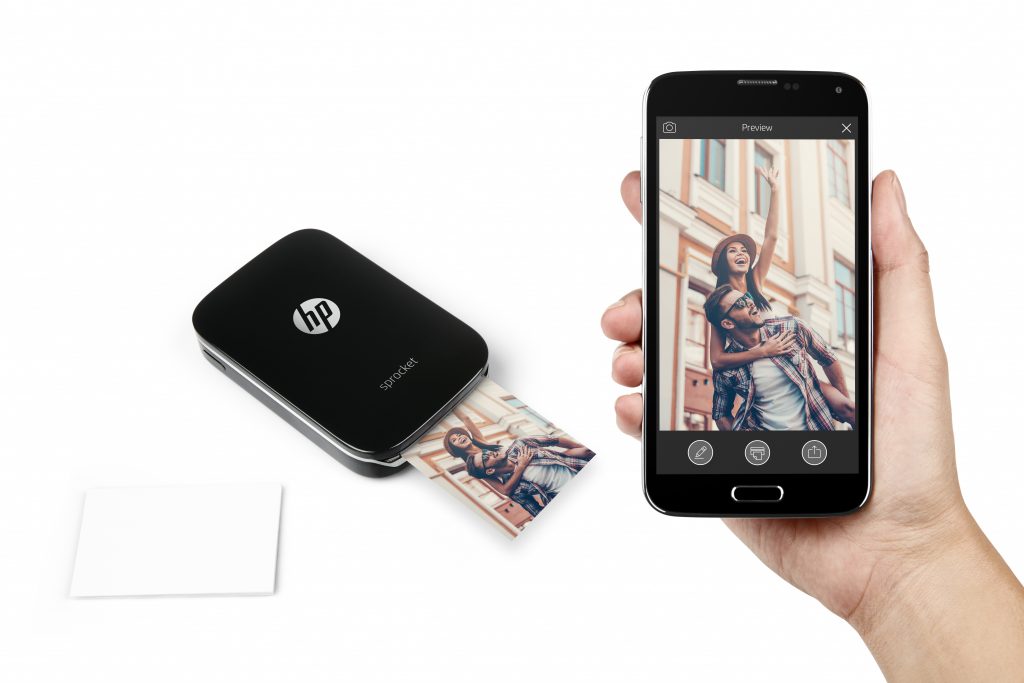 HP has decided to tackle that and bring back the fun of printed photos with its HP Sprocket Photo Printer. 
"HP Sprocket is portable and small enough to fit in a pocket.  The 5 x 7.6 cm snaps are instantly shareable, colourful  and can even be personalised with filters, frames, emojis, text and more." Says Jane Geypen, HPS Category Manager for HP South Africa.
Sprocket prints images using ZINK Zero Ink Technology, which means they are smudge-proof, water resistant and can be shared immediately.
Some of the great features include:
Sprocket brings

 

favourite memories to life with vibrant 5 x 7.6 cm smudge-proof, water-resistant and tear-resistant photos to share, or peel-and-stick to decorate bedroom walls, backpacks or

 

create collages and art projects

The portable printer goes virtually anywhere, and with Bluetooth connectivity, users and all their friends can connect to Sprocket with via their smartphones and tablets and print and share the best pics of the day
Sprocket is available in white with rose gold accents, and black with silver accents, and comes with a 10-pack of HP ZINK Photo Paper and Packs of HP ZINK Photo Paper (20 sheets per pack). Find both at HP.com, HP Stores, and select iStore's.
Recommended retail price (RRP) of R1999.00