Samsung's Galaxy Note 7 had the potential to be the best phone of 2016, and then it started exploding. Samsung's approach to dealing with the issue across the globe has to be commended for the swift, honest way it was handled, however the company encountered an unexpected issue when recalling the Note 7 – both times – there were people who loved the phone so much that despite the battery manufacturing issue, they refused to part with the device.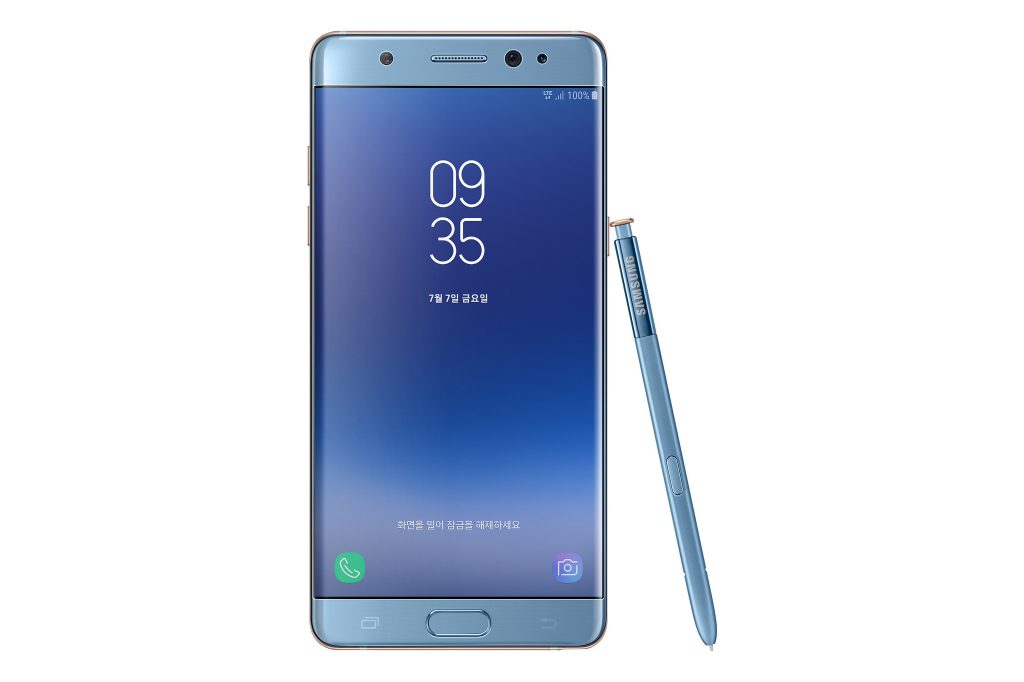 This is where the Samsung Galaxy Note Fan Edition (Galaxy Note FE) comes in. According to the company, the Note 7 Fan Edition will be released on July 7 in South Korea.
A press release issued by Samsung Electronics on their Korean site states:
Samsung Electronics unveiled Galaxy Note FE with unopened Galaxy Note 7 and unused parts. The launch of the 'Galaxy Note FE' is also meaningful in that it is an eco-friendly project that minimizes waste of resources by utilizing 'Galaxy Note 7' parts.
Samsung Electronics upgraded its software by adopting the same UX as the Galaxy S8 and Galaxy S8 +, the latest strategic smartphones, while retaining the design and innovative features of the Galaxy Note 7.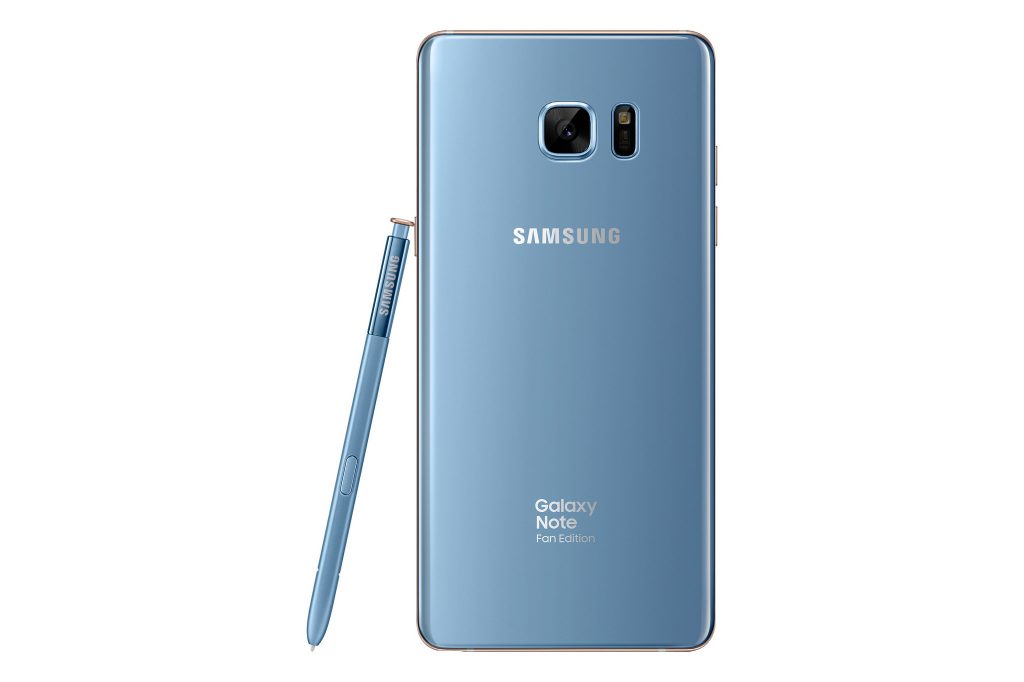 The 'Galaxy Note FE' has a perfect symmetrical edge design on the front and back and a 'Fan Edition' logo on the back.
'S Pen' of 'Galaxy Note FE' supports pen tip of 0.7mm and pressure of 4,096 steps and provides a more sophisticated and smooth writing feeling. It is also useful to translate "S Pen" to a foreign language word of an Internet Web site or a stored image to quickly translate it into the desired language. In addition to checking notifications, the 'Always On Display' function is also convenient, which allows you to create and check notes on the off screen.
In addition, 'Samsung Pass', which utilizes biometric authentication technologies such as iris and fingerprint recognition, It makes it easier and safer to login to various websites or to use mobile banking services. The waterproof and dustproof function of IP68 rating makes it possible to use it safely on a rainy day, in a bathroom, or in a swimming pool.
In particular, the Galaxy Note FE 's 3,200mAh battery is further enhanced with multiple safety designs and a rigorous and rigorous 8 – point battery safety test.
The Note 7 Fan Edition will also get Bixby, Samsung's AI assistant.
We've reached out to Samsung South Africa to find out whether or not the Galaxy Note 7 Fan Edition will be coming to South Africa, but with the Galaxy Note 8 expected to be unveiled in the next few months, it seems highly unlikely that the device will be available locally.