For years, the lustre and premium branding of Apple has made them the most valuable brand in the world, however for the first time since 2011, Apple has lost it's number one spot to Google.
According to Brand Finance's Global 500 report for 2017, Apple's brand value has dropped by 27% since 2016.
Amazon.com occupies the third spot with less than US$1 Billion separating it from Apple's number 2 position. The e-commerce juggernaut saw a 53% brand value growth since 2016 which meant that it nearly secured the top spot this year. Amazon's relentless innovation in reshaping the retail market and redefining the way we interact with technology, thanks to products like Alexa – the company's AI assistant – has helped propel its brand worth to new heights.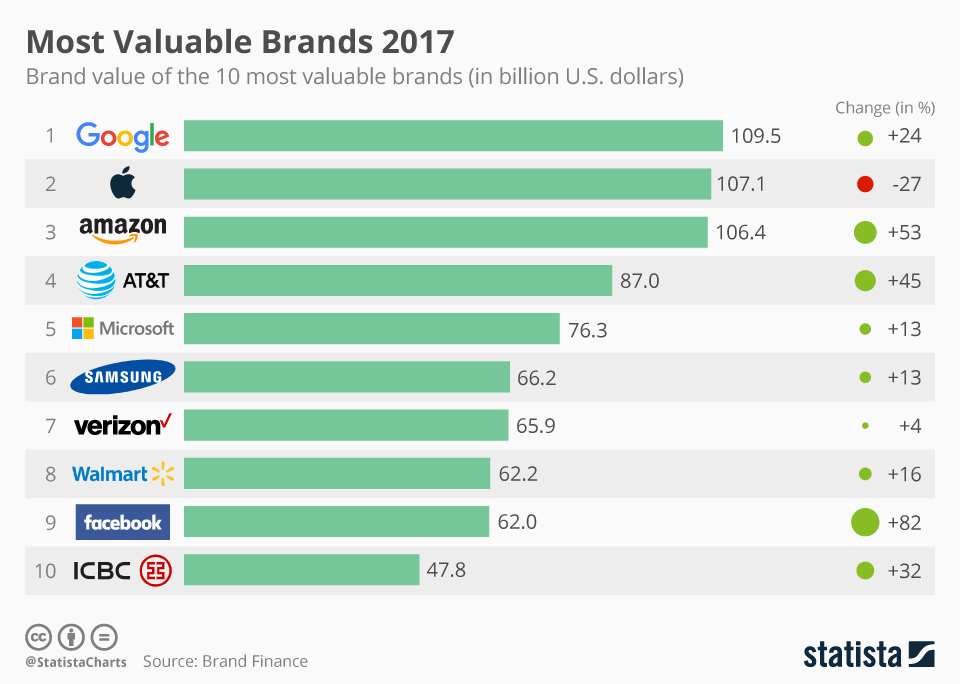 As can be seen from the top from the infographic, the top 10 is dominated by technology, with telecommunications companies – AT&T and Verizon – occupying two spots, retail – in the form of Walmart – occupying a single spot, and banking taking the number 10 spot thanks to China's ICBC.