Reading is, by far, the cheapest method of travel, the simplest form of therapy, the safest way to meet new people and the fastest means of increasing knowledge – it's no wonder the pastime has carried on through the ages. Even with the introduction of kindles and e-books, there's still nothing like the musky smell of a new book and the starchy-stiff feel of turning fresh pages. If you consider yourself an avid book lover, here are a few handy gadgets every bookworm will appreciate.
Thumb Book Page Holder
The pages of your book sometimes decide to assert their independence by having a life of their own. Now, you can tame them easily with this handy thumb page holder.
Horizontal Lazy Reading Glasses
Taking laziness to a whole other level with these  High Definition Horizontal Lazy Glasses Bed Spectacle. Now you can lay flat on your back and read your favourite adventure novel without straining your eyes or neck.
Book Reading Night Light Panel
Whether it is for travelling, when sharing a room or simply for its convenience, it is confirmed, every book lover should have a reading lamp. Why not choose this stylish book reading panel, which is easy to use and soft on the eyes with it's LED light.
Novelty Book Shaped LED Lamp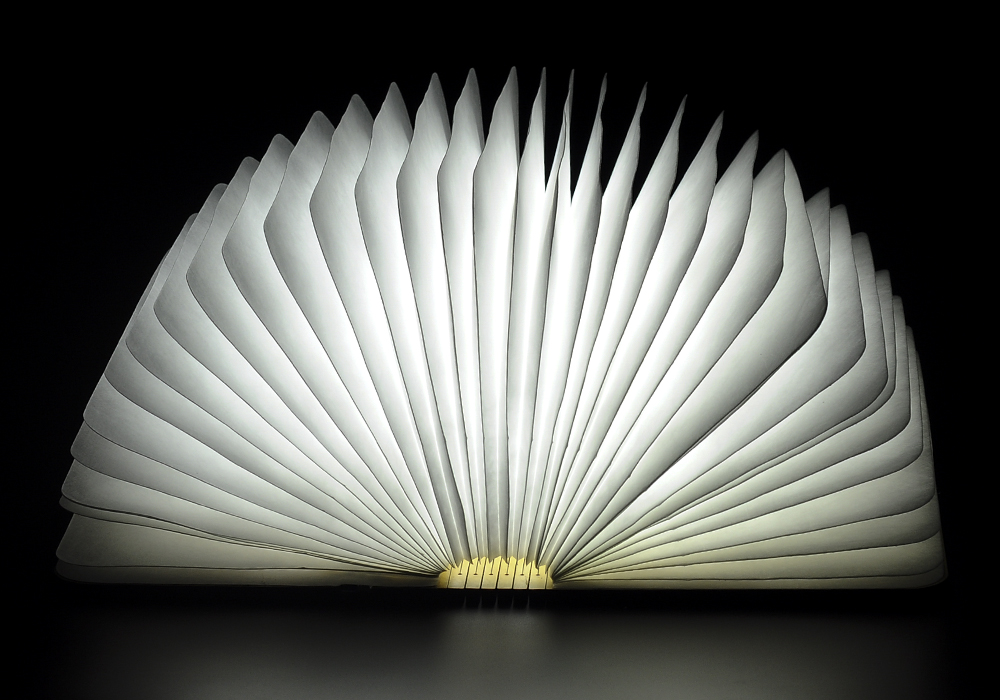 Confirm your love for reading and light up your room in the best way possible with this book-shaped lamp. With its 2500mAh battery, it casts 500 Lumens of light over a 360-degree area for up to 6 hours. Plus it is completely eco-friendly.
Twelve South Rutledge MacBook Book Cover
Give your MacBook or iPad MINI a literal spin with this  Twelve South Rutledge artisan leather bookcase cover. Tailored from premium leather suitable for a 13-inch Macbook Air/Pro and iPad MINI, this is surely a perfect gift for a passionate book lover.
 Dictionary Lockable Safe
Unless the thief in your home is the intellectual kind and searching for the definition of the word 'outfoxed', there's very little chance your items are at risk with this ingenious book-lookalike safe. Now with The New English Dictionary cover, your valuables are a bit more secure.