Liquid damage is one of the most common problems facing smartphone owners. Whether it's dropping your phone in the toilet or spilling your cup of coffee on it, liquid damage to your smartphone can end up costing a small fortune to repair. 
Here are a few tips to help you save your phone from water or any other liquid damage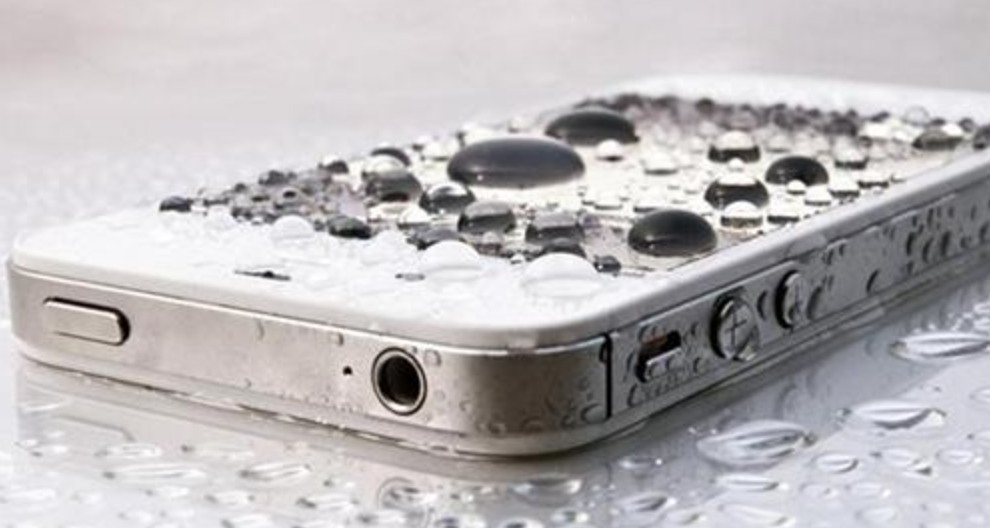 What not to do
Do not turn your phone on. Switching on your phone will boot up the electronics, which will certainly malfunction if they are wet.
Do not blow on your phone. Blowing on your phone may force water into parts of the phone that were not wet before.
Do not blow dry or put it in the microwave. While this could help dry your phone, it is likely that important components will also be damaged.
Do not take your phone apart. Your phone has a Liquid Damage Indicator (LDI) that could be broken if you take your phone apart, thereby voiding your warranty.
What to do
Dont panic! A lot of modern phones, such as the iPhone or Samsung Galaxy, are often built to be waterproof.
Turn off your phone. The first thing you should do is turn off your phone and place it in an upright position.
Remove the cover and sim card. Remove any protective casing as well as the back casing so you can get to your battery and sim card. Take both of these out.
Use a paper towel to dry your phone. Lightly dab around your phone to soak up any water, remember to do this delicately as you might spread the liquid to other areas of the phone.
Use a vacuum cleaner to remove liquid. While it may seem a bit strange, using a vacuum cleaner will remove any liquid that is in hard to reach spaces.
If you're going into an area that you know will be wet or rainy, why not buy a waterproof bag for you phone. They are a cheap and reliable way to keep your phone from sustaining any water damage.