We're more than halfway through South Africa's 5-week lockdown and it's now more important than ever to stay indoors and limit your trips to the shops as much as possible. Of course, even if you're shopping online and taking advantage of home delivery you don't want to be placing an order every day for fresh ingredients. During these uncertain times, where trips to the grocery store are few and far between, long-life or 'shelf-stable' products are indeed your friends. But, while many long-life products get a bad rap for being packed with carbohydrates, sugars, and other not-so-healthy ingredients, there are plenty of healthier shelf-stable food options that you can stock up on to keep mealtimes interesting and nutritious.
To help you write up your long-life shopping list, we've put together our top picks for healthy pantry essentials that will stand the test of time. Each one of these pantry products is incredibly versatile, and can be added to everything from breakfast smoothies and scrambled eggs to salads, soups, stews, or even pasta sauce. Here are top 5 healthy essentials you should keep stocked in your pantry during the lockdown and beyond:
1. Seeds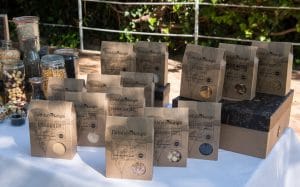 Whether it's adding flavour and crunch to breakfast, lunch, or dinner, seeds are a shelf-stable wonder. Packed with minerals our bones, hair, skin, and nails need, seeds offer an easy way to increase the nutritive value of your meals. Sesame seeds, for example, are loaded with calcium while hemp seeds are a great source of iron. Sprinkle seeds into salads, yoghurt, bake with them, mix them into stews, or pulse them in the blender for DIY tahini, the options are endless.
Find the best prices on seeds and other organic foods online with PriceCheck:
2. Legumes
Canned or dried legumes offer an excellent shelf-stable, plant-based protein source that is packed with fiber and vitamins. Whether it's beans, lentils, or peas, there's so much you can do in the kitchen with legumes! They're a superstar multi-tasker in the kitchen, too: toss them into salads; cook them into rice; blend them into dips, or add them to soups, pasta, and stews. If you're buying them canned, make sure to look for low-sodium options.
Find the best prices on legumes and other organic foods online with PriceCheck:

3. Oats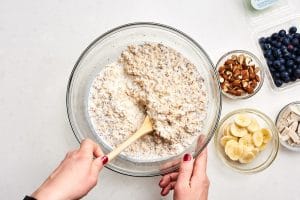 Another versatile wonder, oats are brilliant for a nutritious breakfast or healthy baked treats. One of the healthiest grains on earth, oats are gluten-free and are a great source of important vitamins, minerals, fiber and antioxidants. Perhaps the easiest way to eat oats is to use them to make no-cook, overnight oats. Just add your preferred milk and plenty of fresh fruit and leave it to soak up the milky goodness overnight in a glass jar or covered Tupperware before serving in the morning. You can also use oats to male a savoury breakfast bowl with fried eggs, avocado, and salsa.
Find the best prices on oats and long-life pantry staples online with PriceCheck:

4. Alternative Milks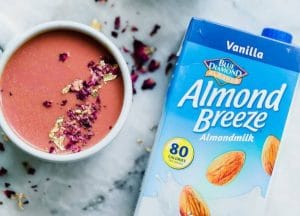 If you're not a fan of long-life milk or are trying to stay away from dairy then long-life alternative milks are a must-have pantry item. Oat milk, soy milk, rice milk, and almond milk can be used in a variety of ways, from cooking and baking to coffee, cereal, smoothies, and more. When choosing an alternative milk option, be sure to look for a milk that is lower in sugar or with 'no added sugar' for the healthiest option.
Find the best prices on alternative milks and other pantry staples online with PriceCheck:

5. Vegetable Stock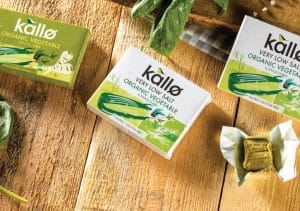 Getting ready to cook up some stews and soups now that winter is on the horizon? Stock up on vegetable stock pots and cubes to take your cooking to the next level. Vegetable stock adds tons of rich umami flavour to one-pot meals and soups and are easy to keep on hand in the pantry cupboard. While it is possible to make stock from scratch, having a ready-made stock pot ready to go at a moment's notice is convenience at its best!
Find the best prices on vegetable stock and other pantry staples online with PriceCheck: