If you take your workouts and sports training very seriously then you no doubt know that tracking your heart rate can offer so many valuable insights to help you fine-tune your training plan. Especially if you're into a distance-based activity such as running. When it comes to getting the most out of your training sessions, data is king. Keeping track of distance, speed, cadence, stride length, calories burned, and heart rate zones are crucial for anyone wanting to push themselves and reach their running goals. Heart rate readings can also offer valuable insight into your overall health and help you get fitter than ever.
Using a chest strap heart rate monitor is one of the most accurate ways to get actionable insights to help improve your training. But, how do you know which wearable chest strap heart rate sensor is best for your fitness goals and running training? We've put together an easy guide to choosing the best chest strap heart rate monitor for your needs and rounded up our top 3 favourite options for runners.
Choosing the right chest strap HRM:
While your decision on which chest strap heart rate monitor to buy will most likely be based on personal preference and your type of training programme, there are a few factors to consider before swiping that debit card.
In addition to choosing whether you prefer a thin or wide strap, a small or larger HRM module, you'll also need to consider which features you would like in a heart rate monitor device.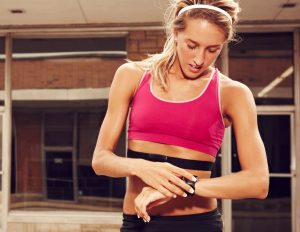 If you don't like to work out with your smartphone in tow then you'll be better off opting for a monitor with internal memory that can store your heart rate data on its own before later transferring data to your phone via your monitor's companion app.
You'll also need to take into account which metrics you want to track. Higher-end models will enable you to capture real-time data covering everything from run cadence to stride length, while more basic models might capture only your heart rate.
Our picks for the best chest strap HRM for runners:
Polar H10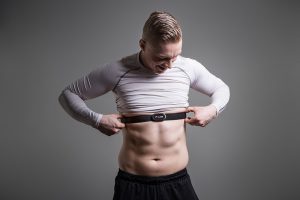 The Polar H10's predecessor, the Polar H7 chest strap heart rate monitor was heralded as the gold standard heart rate sensor by many runners. This new version is a refinement of the popular H7 and features a 400-hour battery life, comfortable medium width strap, and enough built-in memory for one training session so you don't have to lug your smartphone along with you for your runs.
Find the best price on the Polar H10 chest heart rate monitor online with PriceCheck now:

Garmin Hrm-run 4 Heart Rate Monitor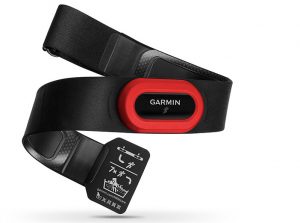 The Garmin HRM-run's impressive year-long battery life (based on running approximately an hour a day), easily makes it a runner's best friend. Plus, with a small, lightweight monitor and a super-thin chest trap, it's one of the most comfortable chest strap HRMs you'll wear. The heart rate sensor also captures all sorts of useful running metrics like cadence, vertical oscillation (how much you bounce during running), ground contact time, left/right balance, stride length and more. Fans of the device praise it for its comfort and its flawless performance.
Find the best price on the Garmin HRM-run online with PriceCheck now:

Polar T31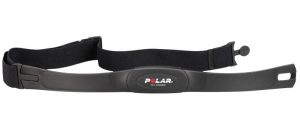 If you're in the market for a chest strap heart rate monitor but are also attached to your fitness tracker, then this is the device for you. The Polar T31 isn't so much a stand-alone device but rather a transmitter that captures your heart rate readings and sends it to your fitness tracker or smartwatch. Waterproof and comfortable, the T31 connects to multiple third-party machines and devices, even treadmills for indoor runs! Runners praise the affordable device for its accuracy and ease of use.
Find the best price on the Polar T31 online with PriceCheck now:

Need more options? Find the best prices on heart rate monitors and activity trackers online with PriceCheck now.