Don't you hate it when you get caught by loadshedding just when you're about to cook a delicious meal? Sitting at home without power is bad enough without your stomach rumbling. Sure you could scratch together a few raw elements to make an easy meal but where's the fun, and flavour, in that? Don't skip another meal just because of load-shedding, with these easy solutions for how to keep cooking during loadshedding you'll never go hungry again.
Wonderbag Eco Cooker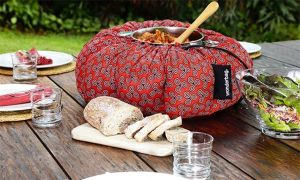 With the Wonderbag Eco Cooker by your side, dinner time will be a fun experience of note! This innovative bag cooks food using trapped heat instead of electricity. After boiling is done using traditional cooking methods (such as gas) the hot bag will do the rest. The bag reduces stove time by 2 thirds and is a great way to cook, keep plates warm and warm food on the go.
Find the best prices on cooking bags like the Wonderbag online with PriceCheck now:

Portable gas stove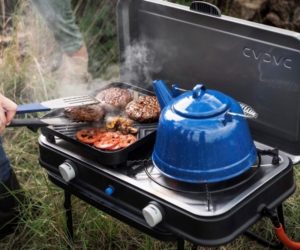 If you're looking for a more traditional way of cooking, then a gas camping stove may be a better option for your needs. A two-plate table-top gas stove doubles as a non-electric indoor cooking resource, and as a versatile outdoor braai option by the pool or when camping. Cooking with gas is the easiest way to whip up a meal when your electric stove is out of order during loadshedding. The butterfly fitting on most gas stove units means that you won't need a regulator: it's a simple plug-and-plug set-up.
Find the best prices on portable gas stoves and gas bottles online with PriceCheck now:

Solar Cooker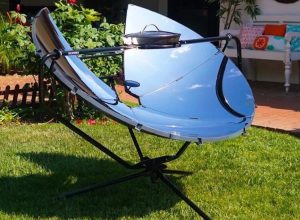 What better way to cook in nature than utilising the power of the sun? Most solar-powered cookers are lightweight and foldable making them perfect to bring on camping trips or stored for emergencies like loadshedding. Of course, bright skies and warmer temperatures help the solar cooker operate at peak performance, making solar cookers are a great alternative method for cooking a warm meal during the summer months.
Find the best prices on solar cookers online with PriceCheck now: