There are loads of great mental and physical benefits to road running. Not only are the barriers to entry low (all you really need to get started is a pair of running shoes) but studies have also shown that running for just 5-minutes a day can reduce your risk of premature death by up to 3 years. If you're new to running you'll need to invest in a good pair of running shoes before you hit the road. But choosing the right pair can be tricky for a newbie runner. Here's everything you need to know about the best running shoes for beginners.
There are a few factors that come into play when choosing a pair of running shoes. Comfort, aesthetics, and value-for-money all play a part in what makes a shoe an ideal match for any runner. Most importantly, your running shoes will need to provide the right support and cushioning for your running style as wearing the incorrect fit running shoe could lead to injuries down the road. For an in-depth look at finding the right running shoe, read our guide on How to Choose the Right Running Shoes for Your Needs.
If you're still not sure which shoe is best for your, check out our curated selection of tried-and-true running shoes for beginners below:
Asics Gel-Cumulus 21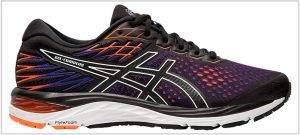 If you're looking for a no-nonsense beginner running shoe, then the Asics Cumulus 21 is a very safe choice. The shoe's dual-density Flytefoam midsole with visi-Gel pad makes the cushioning and softness just right for beginner road runners. The shoe is neither too soft, nor too firm, making it an ideal choice for all sorts of running. From daily short runs to the occasional long-distance stint, this trainer is a beginner's best friend.
Find the Asics Cumulus 21 at the best price with PriceCheck:

Nike Air Zoom Pegasus 36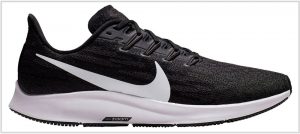 A jack-of-all-trades trades, the Nike Pegasus 36 running shoe is ideal for both beginners and more seasoned runners. The shoe offers a cushioned feel but is on the firmer side, making it versatile enough for various pace and distance ranges. The midsole has a full-length Zoom Air bag cupped inside an EVA foam casing. If you're after a shoe that can do more than just serve as a basic road running shoe then we can't recommend the Nike Air Zoom Pegasus enough.

Asics GT 2000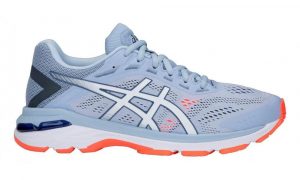 The Asics GT 2000 is a good option for runners with narrower feet and lower arches. This trainer is considered to be more of a "stability shoe," providing additional support for runners who struggle with their ankles rolling excessively inward on impact. If you have experienced pain or injuries, particularly around the ankles, while running, you may want to consider a stability shoe.

Words: Crystal Espin