If you're a new mom or you're expecting a new arrival, it can be difficult to know just what you need to buy for your little one's arrival. Every mom figures things out in her own way and time but to make your life just a little easier we've put together a list of essential baby products you'll no doubt want to invest in before baby arrives. Here are four things every new baby needs:
A crib and mattress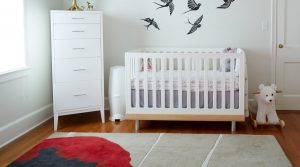 Your baby will need somewhere to sleep. While it may seem tempting to buy a low-cost Moses basket, you may be better off investing in a crib. While your baby will only be able to lie in a Moses basket for a few months, they'll be able to use a crib for at least a year and maybe more, especially if you choose a crib that can be converted into a toddler bed.
Once you've chosen the right crib for your baby, it's time to choose a new mattress to go in it. Make sure to choose one that fits properly in your crib with no spare space at the sides as this could be dangerous.
Find the best prices on baby cribs and mattresses online with PriceCheck now:

A car seat
A car seat is absolutely essential if you're planning on taking your baby out in a vehicle. A good car seat is the best way to protect your child when you're out on the road but choosing the right car seat can be tricky as there are so many options on the market. If you're on a budget it's best to invest in a convertible car seat that'll grow with your child.
Find the best prices on baby car seats online with PriceCheck now:

A pram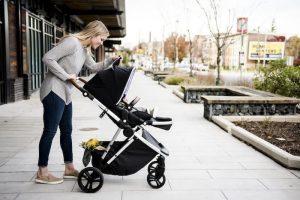 If you're taking baby out on adventures, you'll also need a stroller. Some are lightweight while others are more heavy-duty. Before you choose a pram, it's important to think long and hard about your lifestyle. For example, if you need to regularly take your stroller upstairs or fit into a car boot, then you'll need a lightweight model that folds easily. Or, if you're a jogger, then you'll want an all-terrain pram so your little one can accompany you on your runs.
Find the best prices on baby prams online with PriceCheck now:

Find everything you need to welcome your new baby at the best prices online with PriceCheck now.