Black Friday 2019 is the biggest shopping period of the year, and it's coming up once again. Every year, South African retailers are delivering better and bigger deals, and 2019 is lining up to be the greatest yet. Looking back to last year's massive shopping holiday, we highlighted 3 of the best deals that were available to consumers – hopefully, 2019 can top these huge specials!
Samsung 65-inch Smart QLED TV (Makro) – R29,999
Makro had an incredible deal on this massive 65-inch Samsung QLED TV, pricing it at R29,999, knocking off R10,000 from the RRP at that point in time. However, there were only 700 units countrywide, so to say that they disappeared quickly would be an understatement.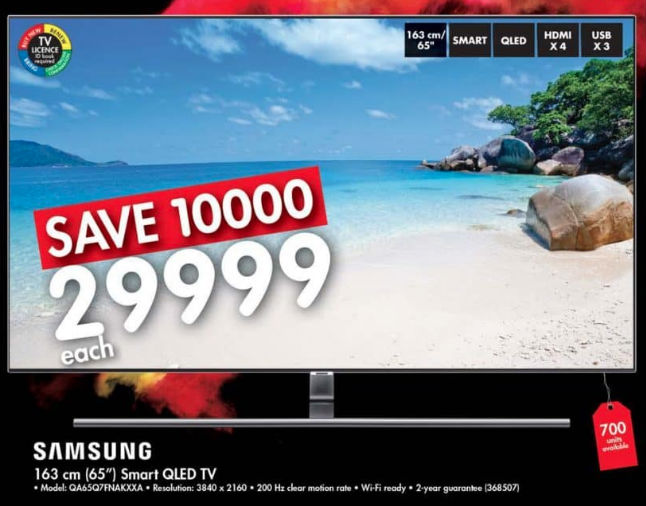 Acer Intel Core i3 Notebook (Game) – R4,999
Game discounted an Acer Intel Core i3 Notebook from R6,999 to R4,999, and given that this is a solid mid-range laptop, the special appealed to a huge range of users.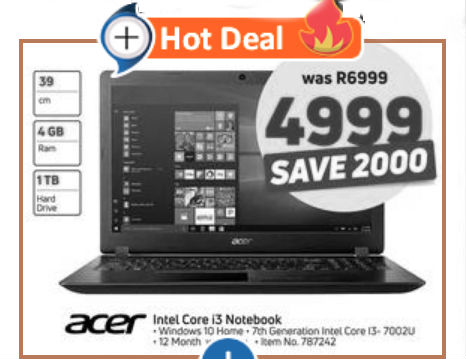 PS4 bundle (BT Games) – R4,999.90
To celebrate a brilliant year of gaming, BT Games unleashed an alluring special on a 1TB Playstation 4 console, which came with two of 2018's best games: God of War and Marvel's Spider-Man, all for only R4999.90.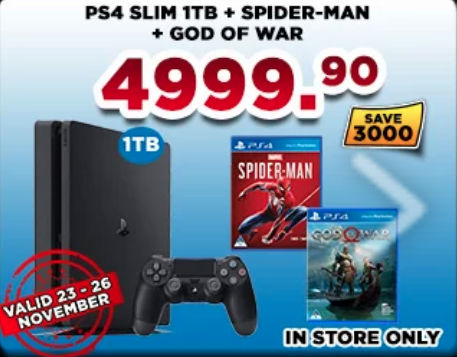 Remember to sign-up to PriceCheck's newsletter to get the heads-up on all the big deals and happenings around Black Friday 2019!