Black Friday 2019 may still be a few months away, but looking back at the spending and shopping habits of consumers from 2018, we can get an indication of where the interest lies amongst South African shoppers.
Automated cleaning house BankservAfrica, who process retail sector transactions, revealed some impressive numbers around Black Friday, with the most notable inclusion being that South Africans spent a total of R2,897 897,379 over the Black Friday sale period – a 15.92 percent growth when compared with 2017.
4.8 million transactions were recorded during the period (up from 2017's 4.7), which makes up 7.7 percent of all online card transactions in 2017 across SA.
Black Friday also proved to be more popular among South Africans with 404 594 online transactions, a 55 percent growth from 260 552 in 2017, while for Cyber Monday this was 176 595, a 36 percent growth from 129 458 in 2017.
In terms of the most transactions at any given time, there were 153 transactions at 16:58 which was down from 2017's 195 transactions at 09:22, but there were far more transactions in total last year versus 2017.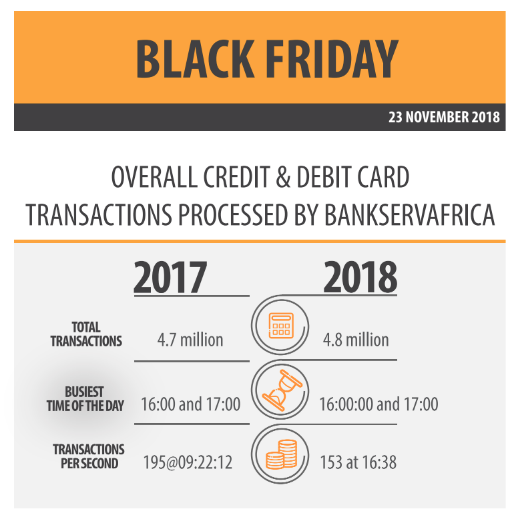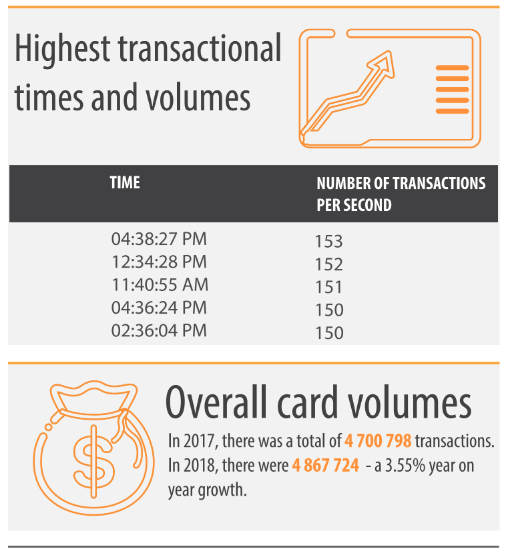 Prepare for Black Friday!
Price-comparison tools are important during Black Friday in order to work out which deals are actually the best. PriceCheck offers great price-comparison offers from retailer to retailer, giving you the best options to calculate which purchase option will be your best bet. In addition, PriceCheck also rounds up the best Black Friday deals in one easy place, so that you can find them with ease.
Remember to sign-up to PriceCheck's newsletter to get the heads-up on all the big deals and happenings around Black Friday 2019!