Black Friday, the epic spending frenzy where big-name retailers slash their prices is almost here! While most might be tempted to go for big-ticket items like a new TV, X-Box, or even a new smartphone, we say leave those deals to Cyber Monday and focus on scoring some killer pieces for your wardrobe instead.
Black Friday is the perfect time to indulge in some retail therapy and nab that coat or pair of sneakers you've been eyeing for a while. It's also a great opportunity to fill your closet with great new fashion finds.
The trick to making the most of Black Friday is to do your homework in the lead up to the day. A few days before, make sure you read up on the deals your favourite stores will offer on Black Friday so you know exactly where to go at the stroke of midnight.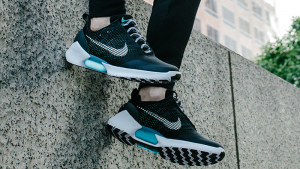 Avoid the mayhem of Black Friday by doing most of your shopping online. While some may prefer to go into the stores, online stores are by far the best place to shop for great deals this Black Friday. Shopping online this Black Friday will not only allow you to shop in your pyjamas from the comfort of your own home but it will also give you plenty of time to compare deals before splashing out.
If you really want to save yourself a stressful Friday of running around the shops, simply have a scroll through the best fashion deals on PriceCheck. Offering all the best Black Friday fashion deals in one place, you can decide what you want from a wide variety of stores with just the click of a mouse! PriceCheck will be keeping track of specials from many of South Africa's biggest retailers on the day and will make it easy for you to find the best savings possible!
Get ahead of the fashion crowd and sign-up to PriceCheck's Black Friday newsletter here.
Want more great Black Friday reads? Check out our Black Friday section here for a heads up on the best Black Friday specials coming your way.