With the world practising self-isolation and South Africa going into a nationwide shut down amid the coronavirus pandemic, we'll all be spending a lot more time at home over the next few weeks. For those days when staying in your PJs and watching TV becomes old news, this is also a good time to get around to those tasks at home you don't usually have time for or start a new hobby. Here are 10 things to do at home to keep boredom at bay while you sit out the Covid-19 outbreak.
1. Clear out your wardrobe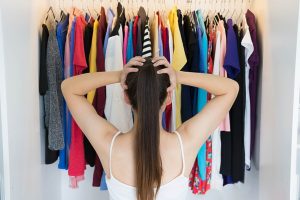 If your wardrobe is bursting at the seams it may be time for a clear Dedicate your new-found time and attention to sorting out your clothes and ditching items you haven't worn for six months or more. Donate the items you're willing to part with to charity and vacuum seal items you want to keep but may not be wearing for a while, such as bulky winter clothing.
What you'll need: Black bags/boxes and vacuum storage bags.
Find the best price on vacuum storage bags online with PriceCheck:

2. Marie Kondo your drawers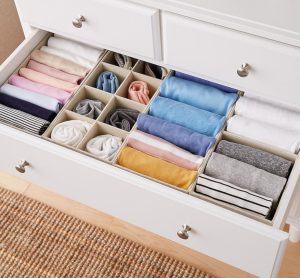 In the words of everyone's favourite Japanese organisation expert, if it doesn't 'spark joy' it's probably time for it to go. After you've sorted through your clothes move on to sifting through your socks, underwear and whatever else is lurking in the depths of your drawers and get to work on creating a tidy and organised chest of drawers.
What you'll need: Drawer dividers.
Find the best price on organisation and storage accessories online with PriceCheck:

3. Bake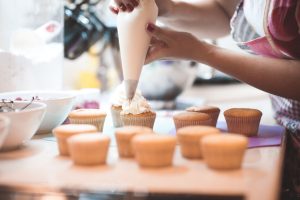 Indulge your sweet tooth and try a Bake Off masterpiece of your own at home. Whether it's cupcakes, biscuits, or savoury muffins, this is the perfect time to work on your baking skills.
What you'll need: You can get away with mixing bowls and a whisk for most recipes.
Find the best price on baking essentials online with PriceCheck:

4. Get your DIY on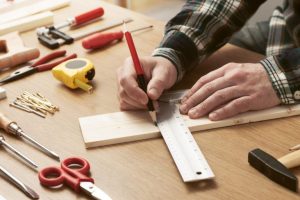 We've all got a few things around the house that need fixing or improving. This time spent at home offers the perfect opportunity to tackle some interior improvements. Whether it's painting your walls, upholstering old furniture or rearranging a room, there's no project too big or small.
What you'll need: A basic set of tools.
Find the best price on DIY essentials like tools and equipment online with PriceCheck:

5. Do an online course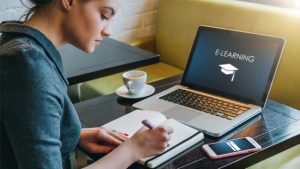 If you're not into DIY then why not use this time to make some improvements of the mind and learn something new? Loads of universities and online educational websites have launched free courses for eager learners to broaden their educational horizons while in lockdown.
What you'll need: A thirst to for knowledge
Find the best price on educational tools online with PriceCheck: