By now we've all heard about the incredible benefits of yoga. From improved posture and flexibility to overall increased energy, there are loads of reasons to make time for your daily yoga practice. But in-between work commitments, family, and daily tasks, finding the time to visit your local yoga studio can be difficult. If you still want to make time for your daily practice, you're in luck because there's an app for that! Thanks to technology, you can perfect your chaturanga without even leaving the house!
Whether you're a newbie or a self-proclaimed yogi, mobile yoga apps are the perfect way to practice your yoga poses at your convenience. Not sure where to start? Here are our picks for the top 5 yoga apps to guide you through your practice.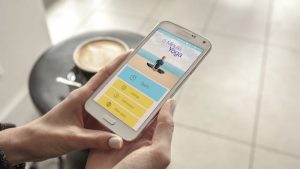 5-Minute Yoga
Great for total newbies, this app will help you get into the habit of practising yoga daily, even if it's just for 5 minutes. Start or end your day with this free 5-Minute Yoga app that's great for beginners or pros with busy lives. Just five minutes of yoga per day will tone your muscles and alleviate tension in your body. As a bonus, you can track your improvement progress through the app!
Download 5 Minute Yoga here.
Down Dog
This fantastic yoga app features over 30,000 different variations of yoga routines so you'll never get bored with repeating the same routine twice. The pose library is pretty impressive and features in-depth video instruction for each pose with plenty of good alignment info and beginners' modifications. The app also has built-in music and you can choose the voice of your instructor, allowing you to pick the most calming for your mind. The free version of the app allows you to access restorative, beginning, intermediate, and advanced sequences that vary from 15 to 90 minutes.
Click here to find out more about Down Dog.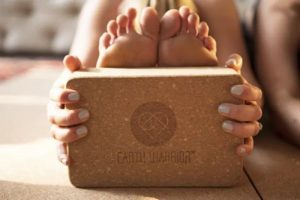 Take your home practice to the next level with Earth Warrior cork blocks. Naturally non-slip & water resistant with rounded edges for a comfy grip, these premium blocks make the perfect yoga companion. The smooth cork surface resists mould and mildew while repelling dust, bacteria, and nasty odours.
Available from: Faithful To Nature and Earth Warrior.
Price: R210.

Simply Yoga
This app is available as a free download with the choice of in-app purchases. The flows are in video form with voice-over narration to guide you in your practice. The free version of the app is great for beginners and gives you access to three beginners sequences of 20, 40, or 60 minutes each. Upgrading to the paid-for version of the app gives you access to more advanced sequences as well as customisable sequences.
Find out more about Simply Yoga here.
Daily Yoga
If you love to follow a series of workouts then this app will appeal to you. Rather than offer once-off yoga flows, the workouts are arranged into various multi-workout series with themes like '5-Day Detox' or 'Improve Your Flexibility'. Each daily yoga workout offers a 20-30 minute session for you to challenge yourself with. Each workout comes with three different levels of intensity, detailed step-by-step examples and the sequences combine video and still images to give you a good indication of what each pose should look like.
Download Daily Yoga here.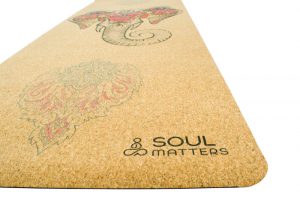 If you're environmentally conscious, then the Soul Matters Cork Mat is perfect for you. Ideal for all types of yoga and intense workout sessions, this cork mat offers exceptional grip, stability and durability.
Available from: Takealot.
Price: R1,099.

Yoga Studio by Gaiam
If you're looking for a little more control then Yoga Studio will be right up your alley. Pick from a variety of 10 to 60-minute pre-set flow classes within the app's 'Collections' or create your own custom flow using "blocks" of poses (essentially mini-sequences) or build one pose at a time. The pre-set classes are divided up into sequences for beginner, intermediate, and advanced level yogis and also includes specialised flows for back pain and runners.
Download Yoga Studio here.
Get started on your wellness journey now –  shop for gym equipment at great prices online via PriceCheck!